Spotted Chalcedony Set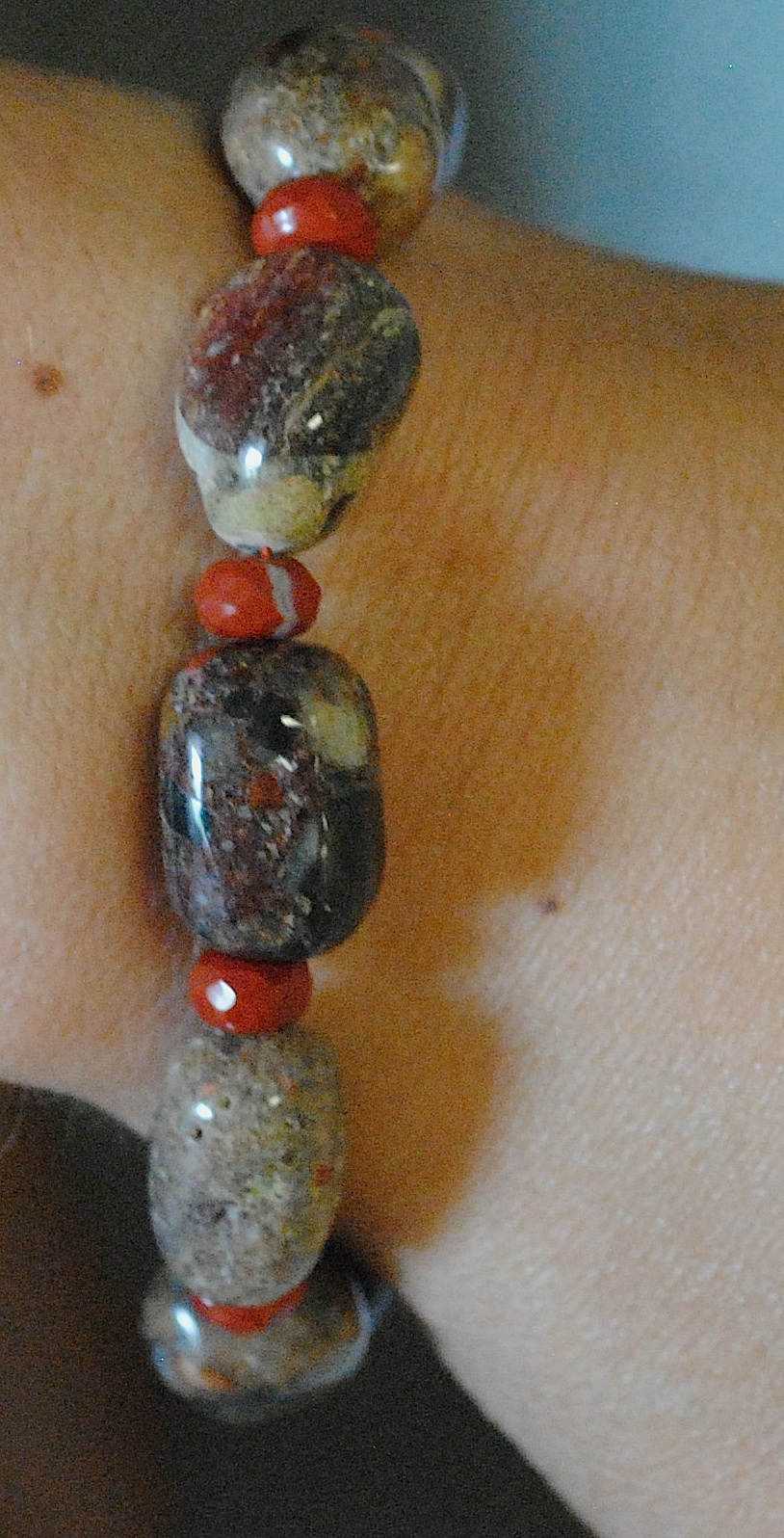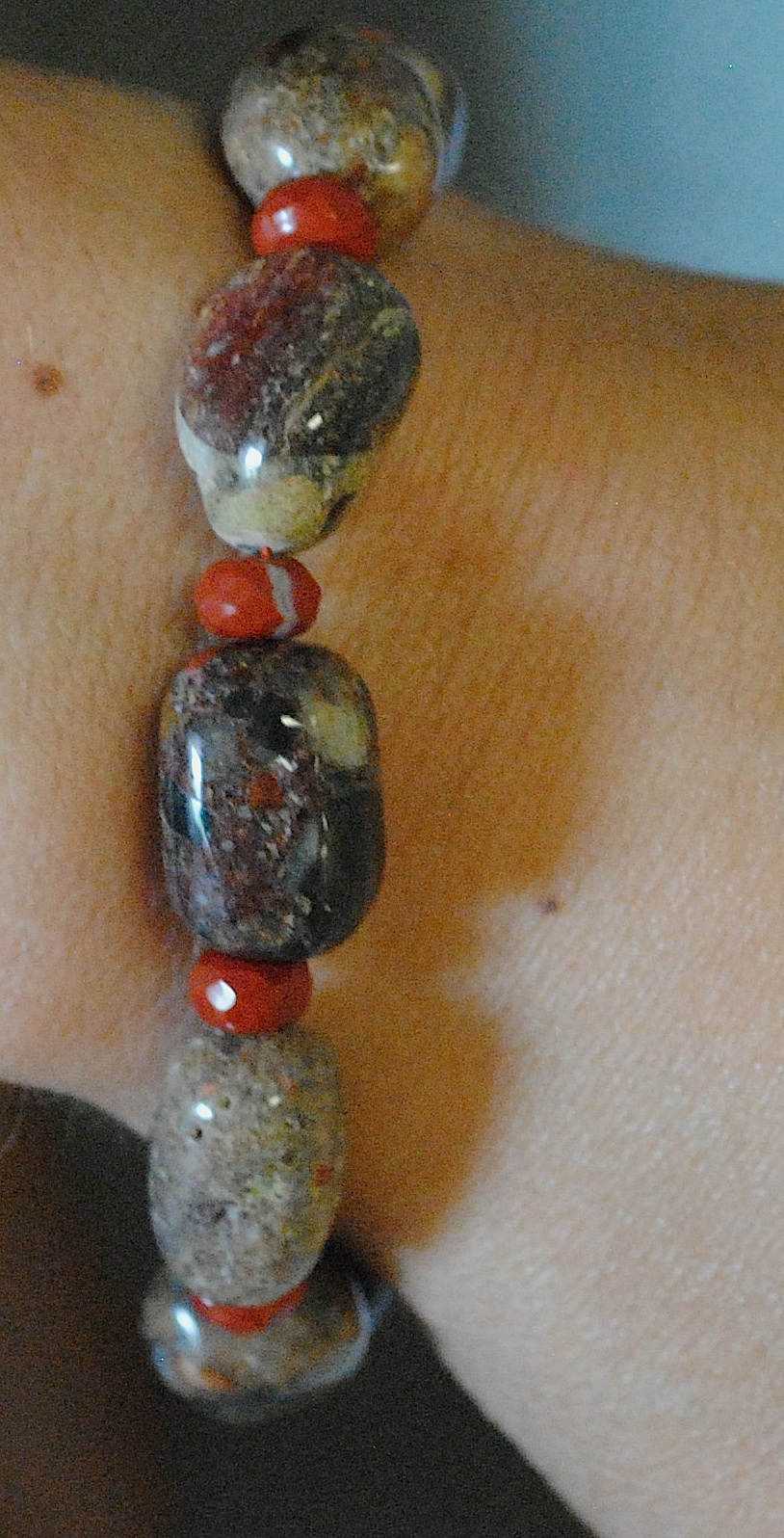 Spotted Chalcedony Set
Spotted Chalcedony large smooth nuggetst are paired with faceted Red Jasper in the bracelet and choker/wrap bracelet set. Wear them together as shown, or wear both as bracelets for a trendy chunky look!
Choker/wrap bracelet is 14 1/2 inches long
Single bracelet is 7 1/2" long.
Allow a little extra length as these beads are large!