Ruby in Zoisite Necklace with Bracelet/Necklace extender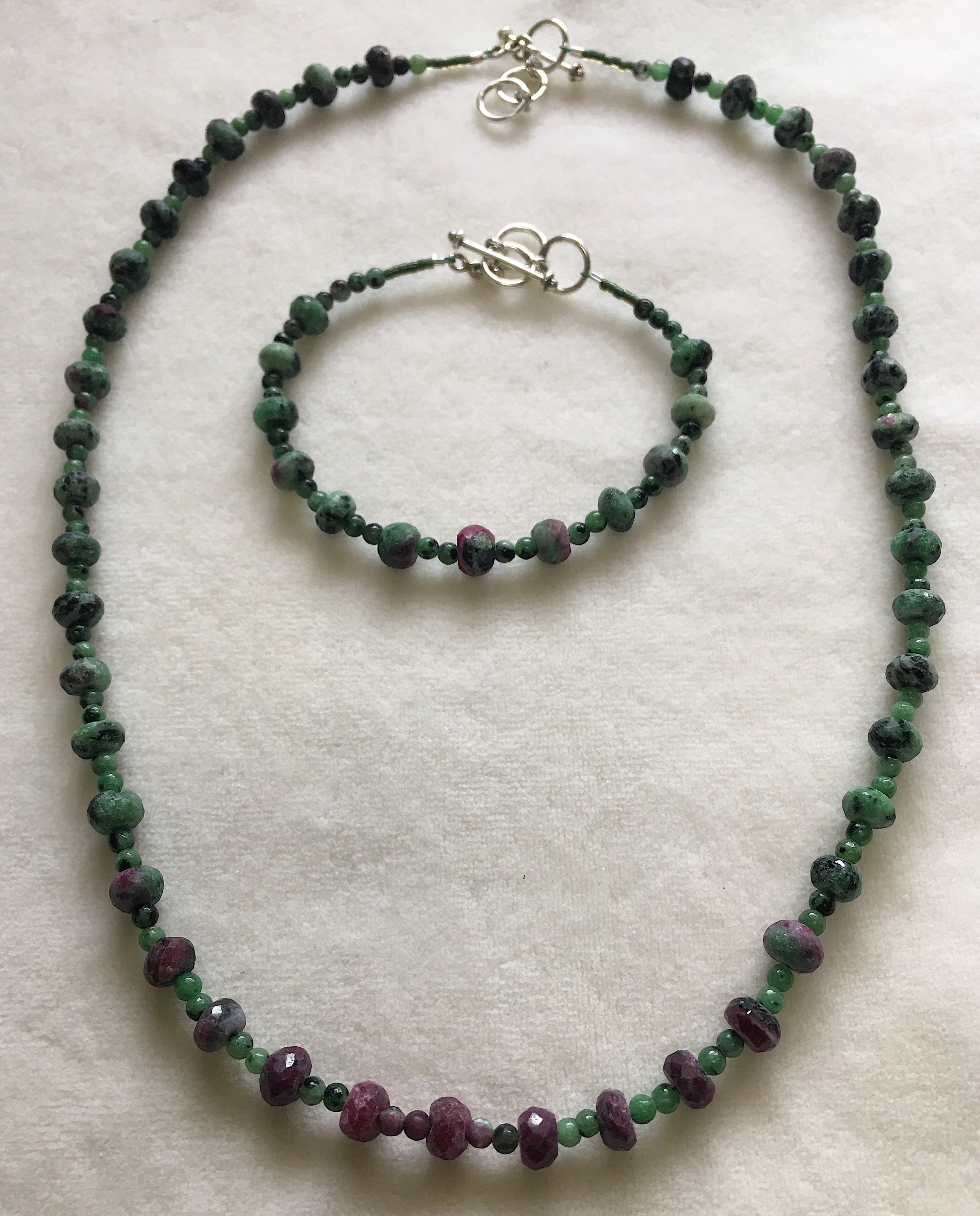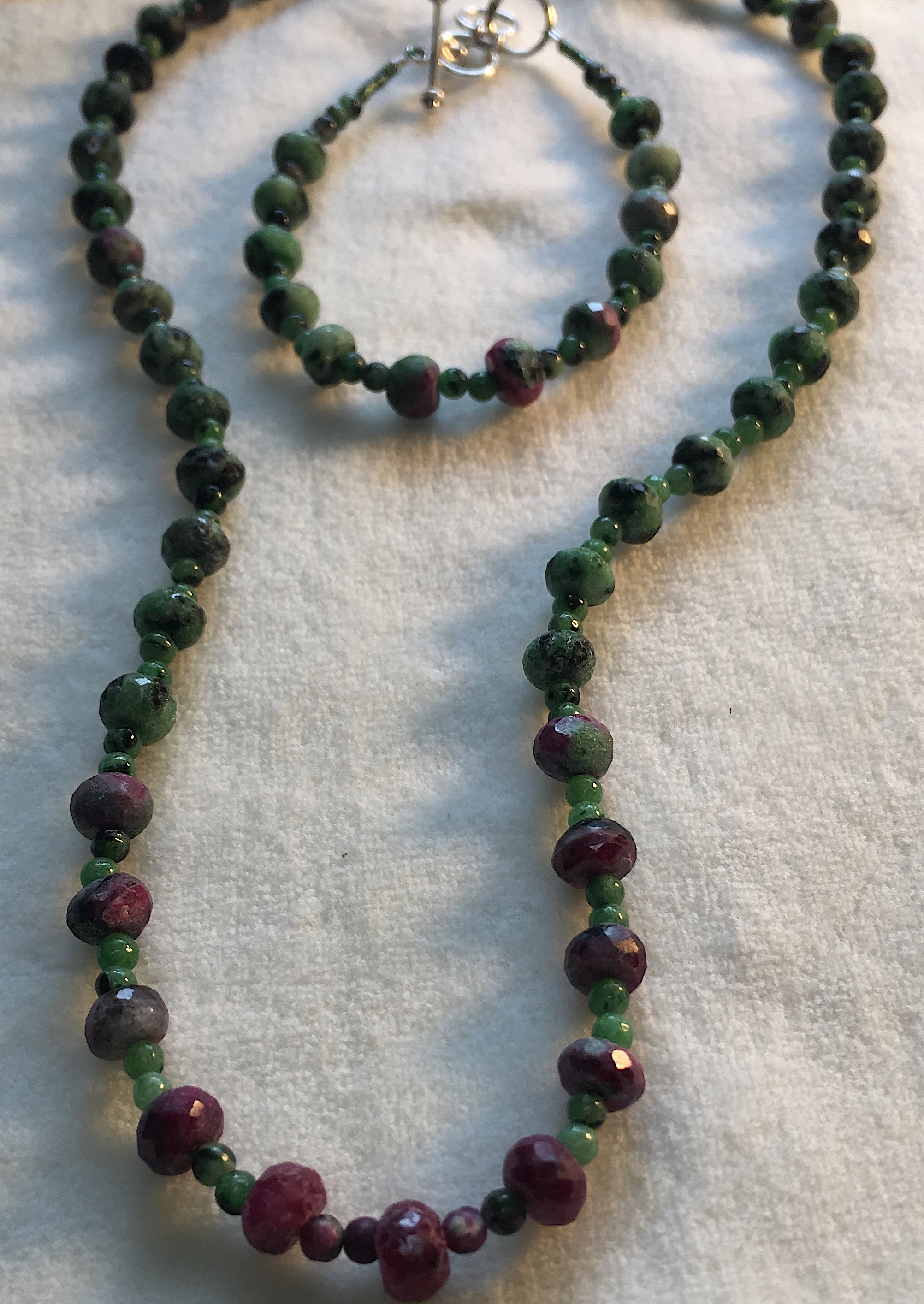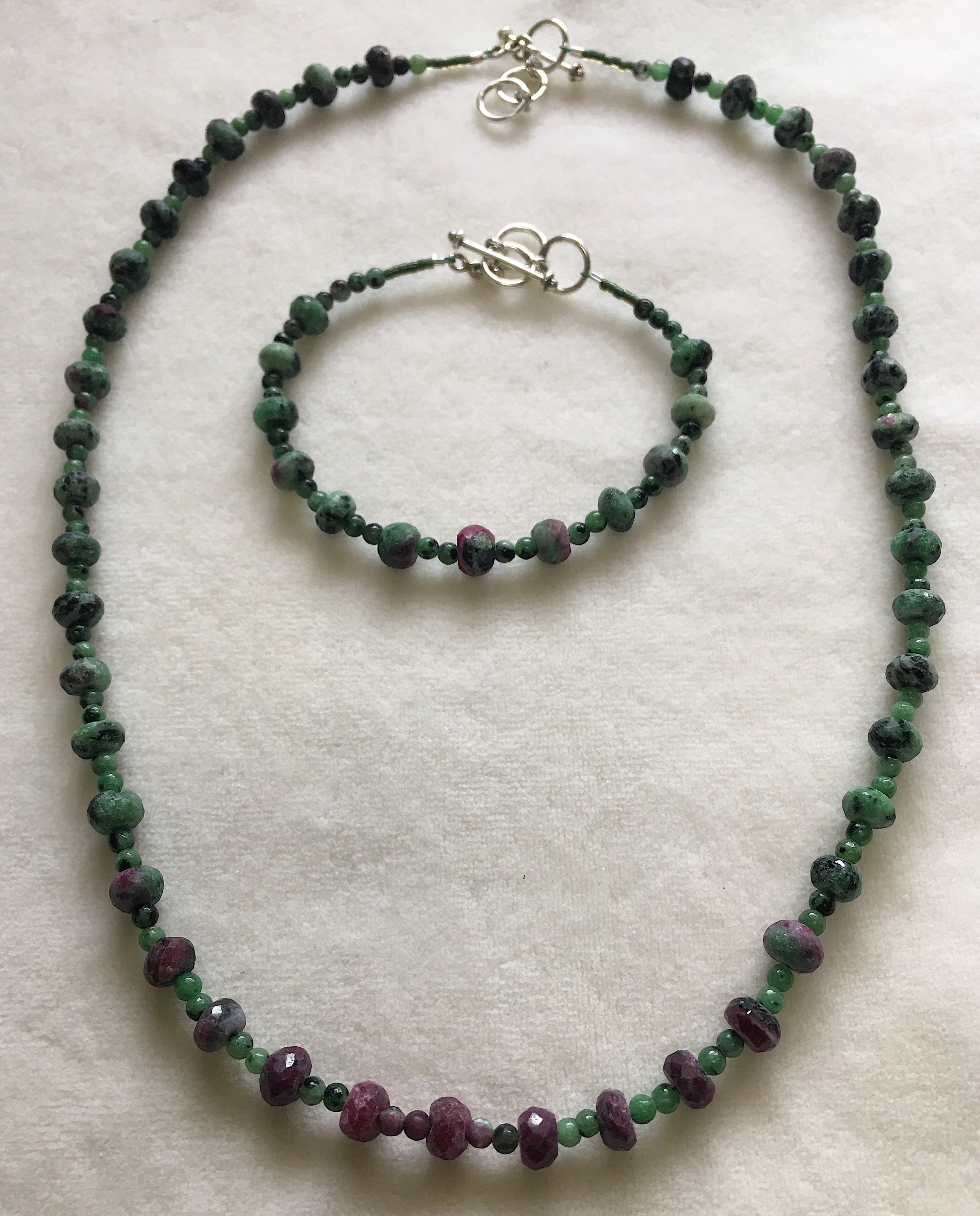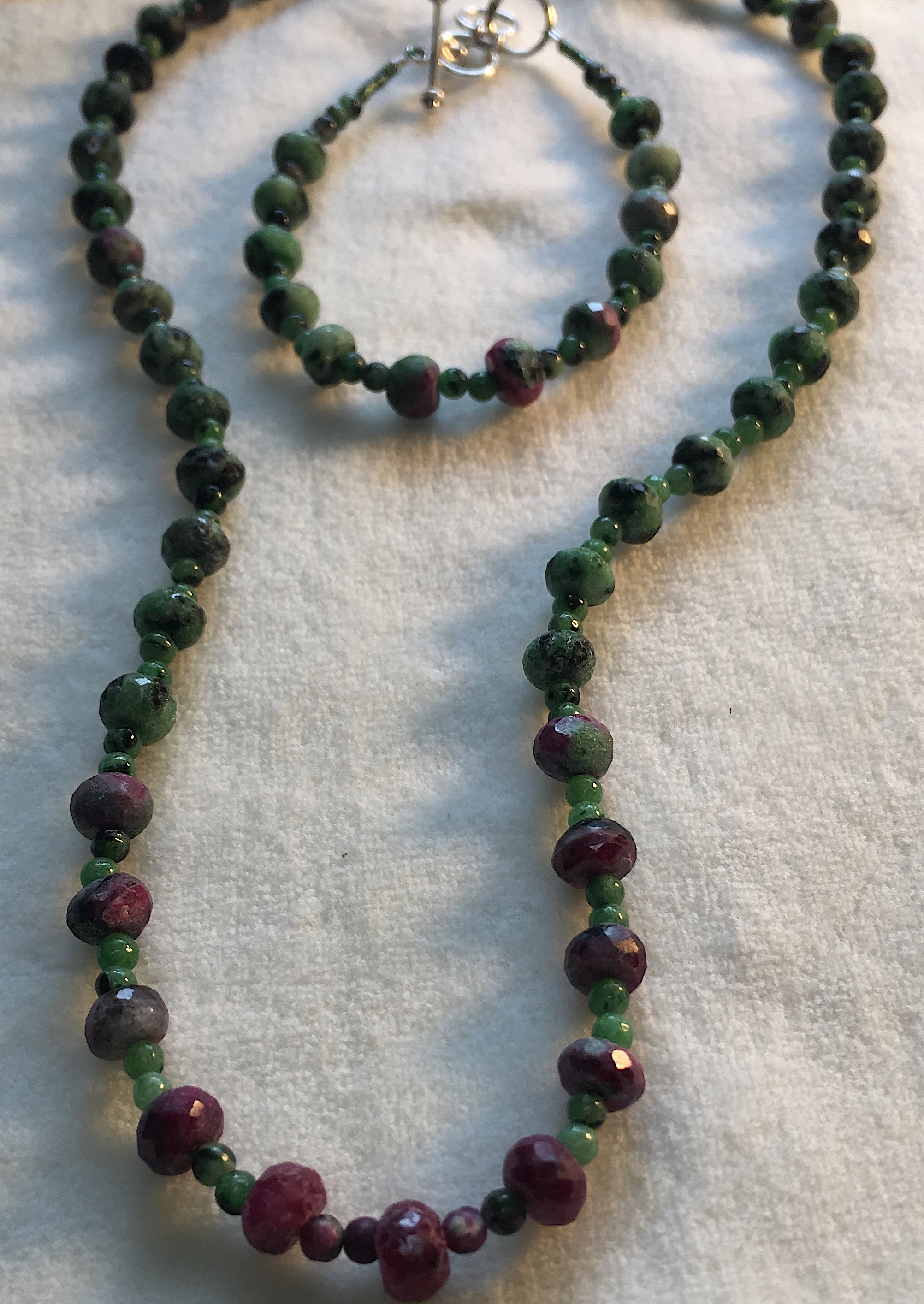 Ruby in Zoisite Necklace with Bracelet/Necklace extender
Beautiful Faceted Ruby in Zoisite rondelles are accented with 3mm rounds in this set. Both the necklace and bracelet are finished with matching adjustable Sterling Silver toggle clasps. Those clasp can extend the length of each piece by 3/4 of an inch.
The necklace is 18 1/4 to 19 inches long on it's own. The bracelet can also double as a necklace EXTENDER! The bracelet is 6 3/4 to 7 1/2 inches long on it's own. Being able to add the bracelet as an extender means that you could make the necklaceup to 26 1/2 inches long!
Ruby is July's birthstone, and is considered a precious gemstone that enhances energy and promotes Passion for Life!
Pink and red are stones that also assist with circulation, while green is considered a healing color. Green also brings growth and prosperity!