Amber Shades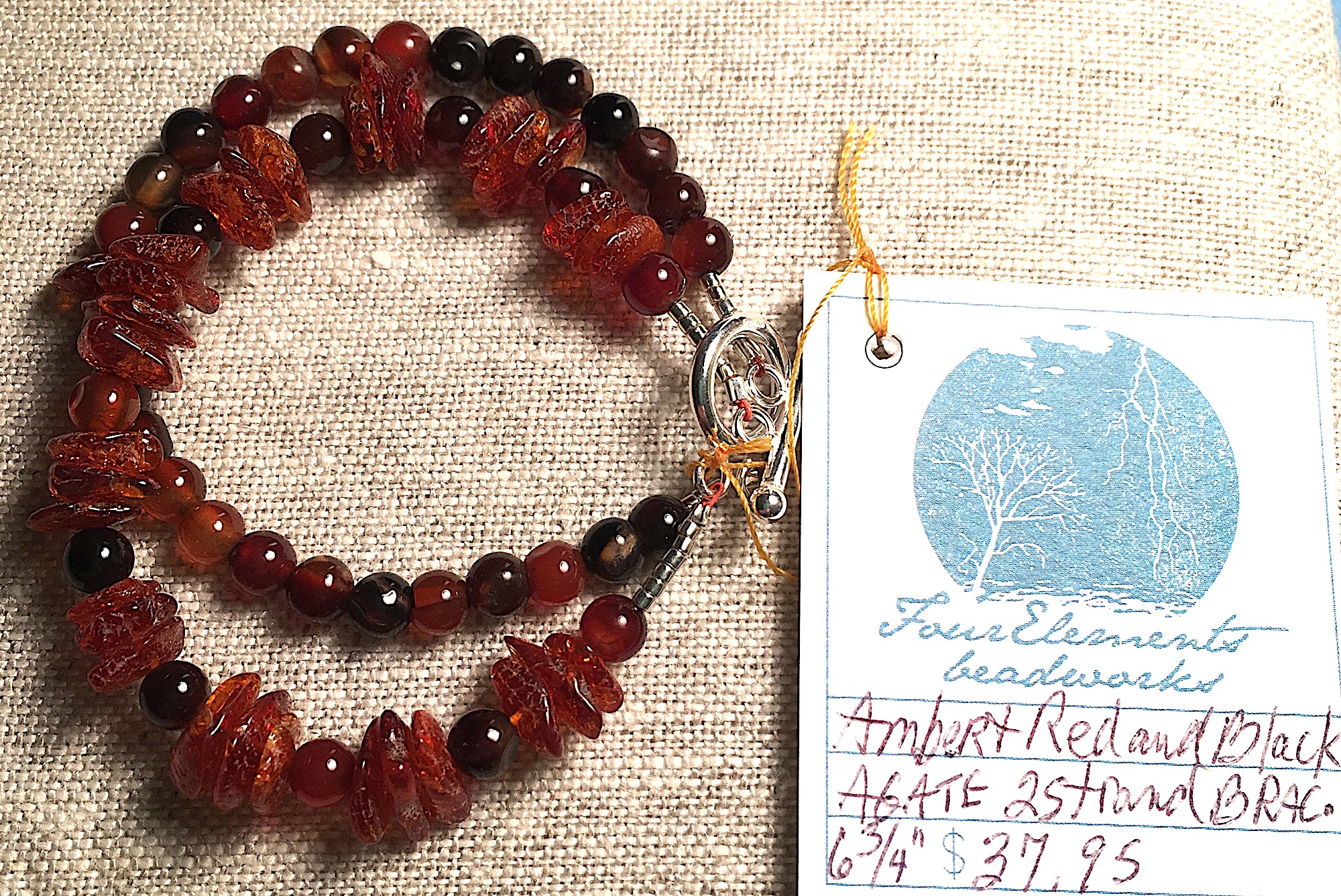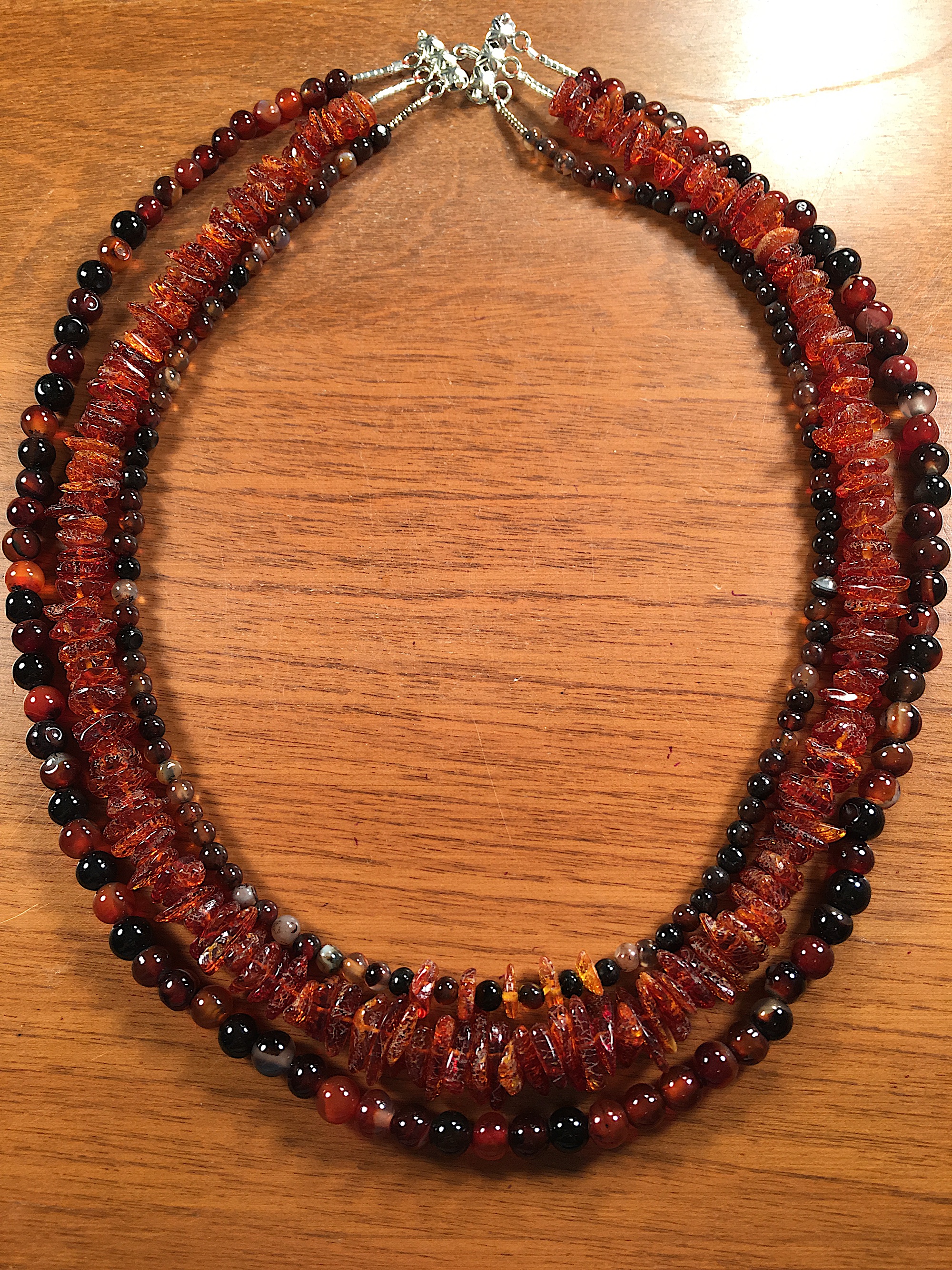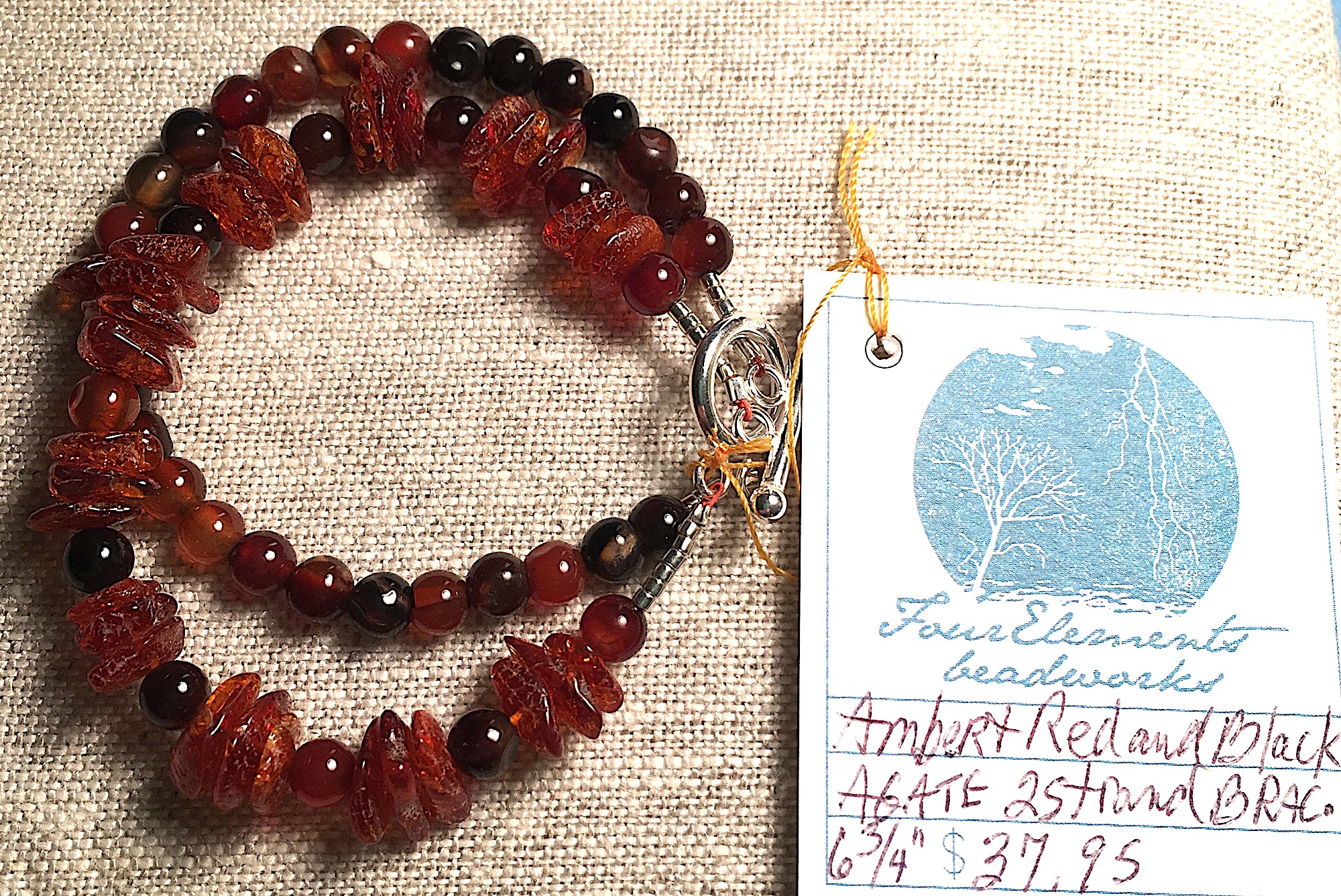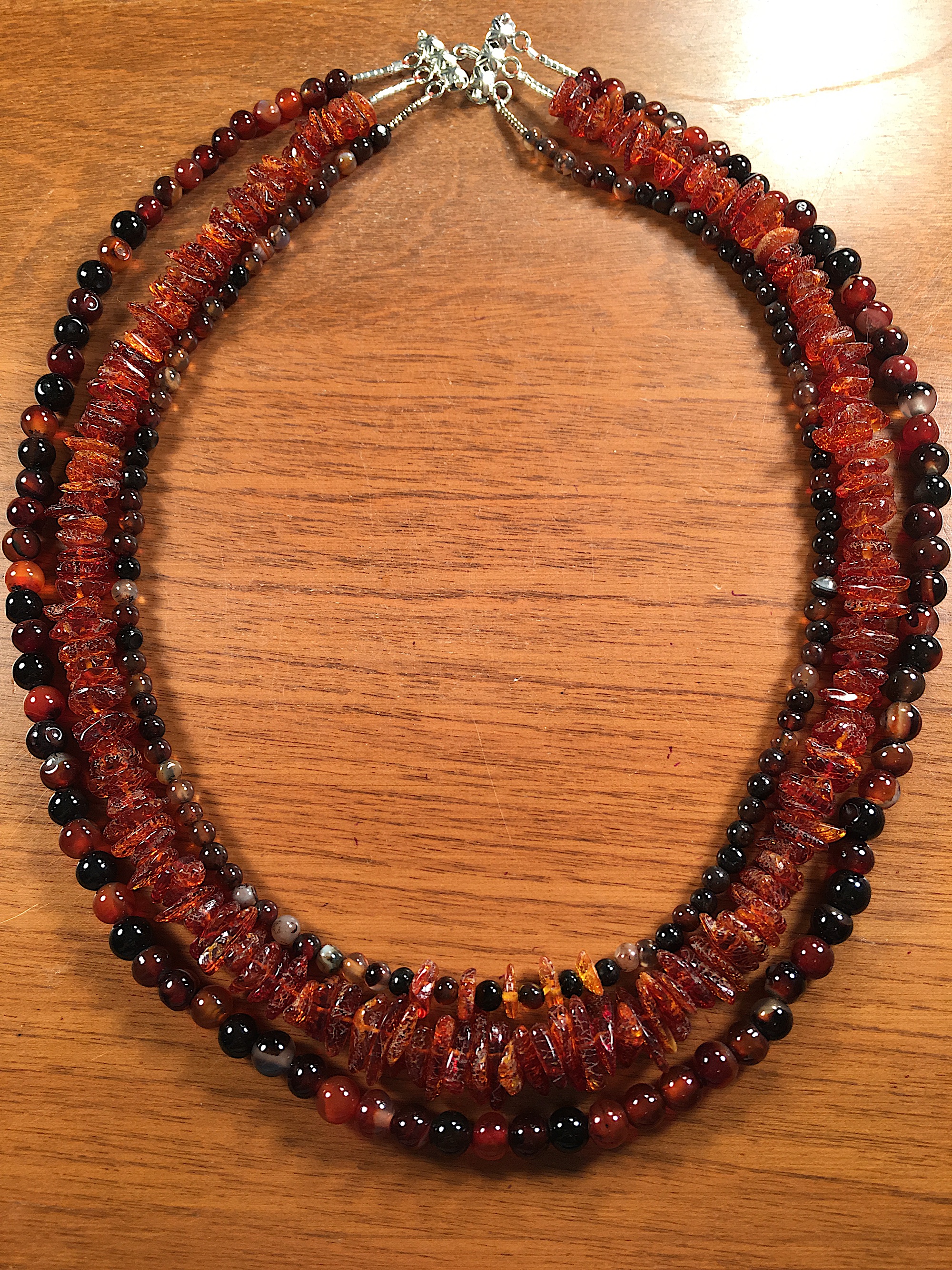 Amber Shades
Amber, Carnelian and Red and Black Agate are combined in this triple strand necklace. Matching double strand bracelet and little dangle earrings make quite a statement! Very rustic in look and colors. Amber is beautiful!
Necklace is 17 1/2" at the shortest strand.
Bracelet is 6 3/4" and can be shortened or lengthened.
Earrings are 1 3/4" long and are a Sterling Silver filled wire complete with a star!
Sold a a set.