"Triple Pearls"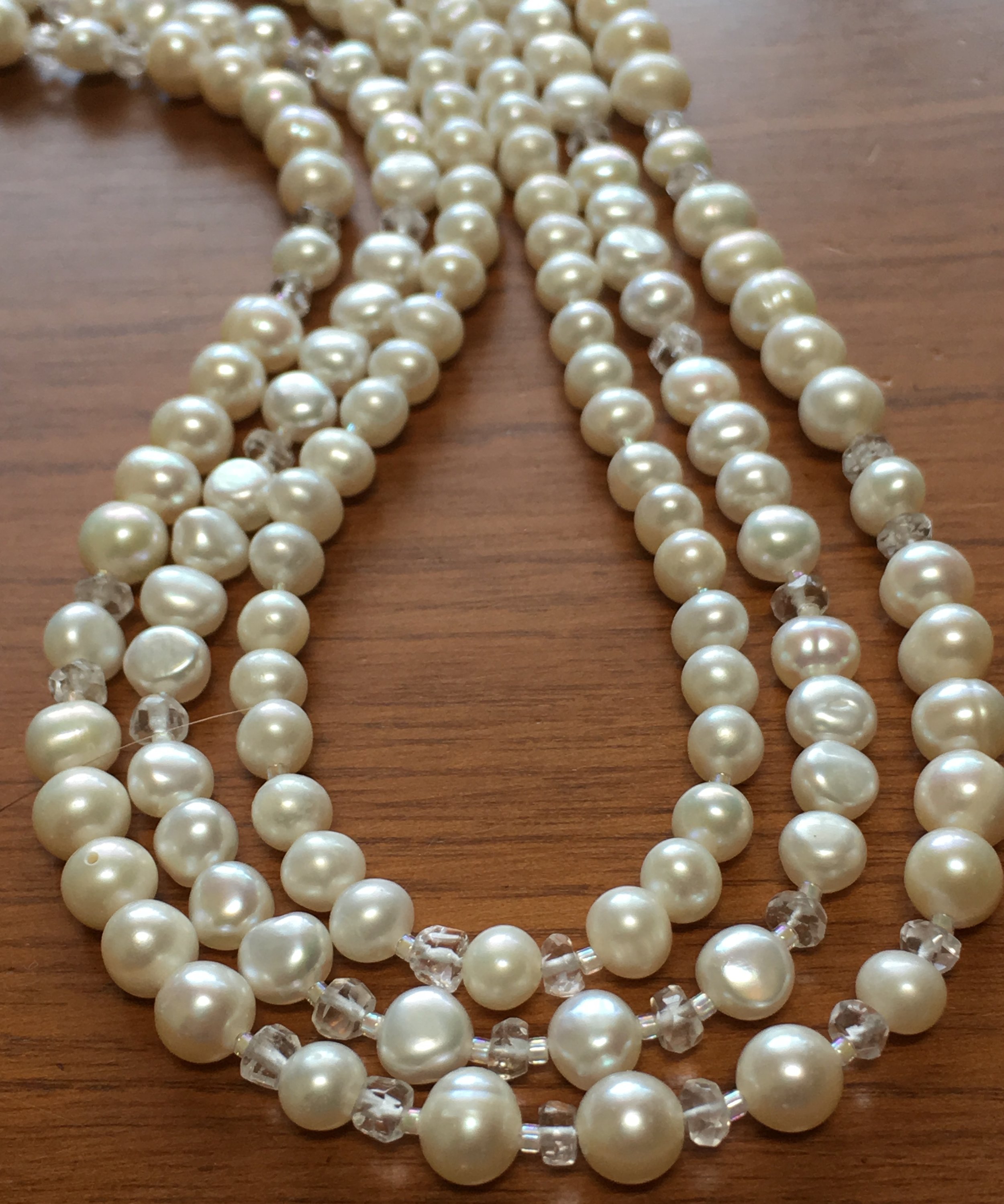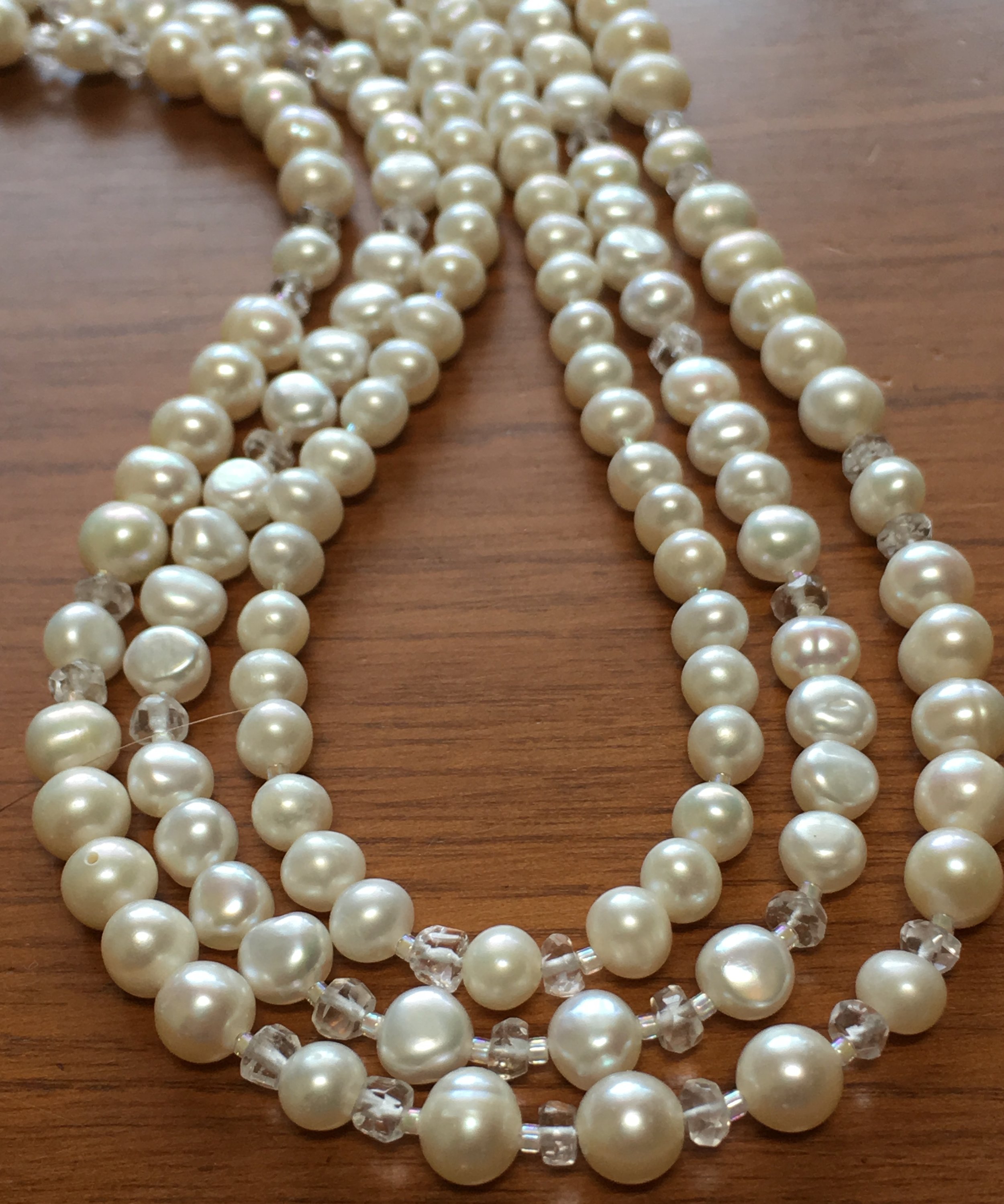 "Triple Pearls"
June's Birthstone is celebrated here! "Pearl Trio" has 3 sizes of beautiful white Cultured Pearls with faceted Quartz Crystal rondells and pearl colored Delica glass beads accenting the pearls.
3 strands of beautiful bounty from Mother Nature....and this can definitely be worn all year long.
The shortest strand is 17 inches long and the longest is 20 1/2 inches long. Versatile length.....but I can make this longer or shorter depending on your needs!!
Great fancy slide and lock silver filled clasp.
Stunning. Timeless.