"Sunset of Flowers"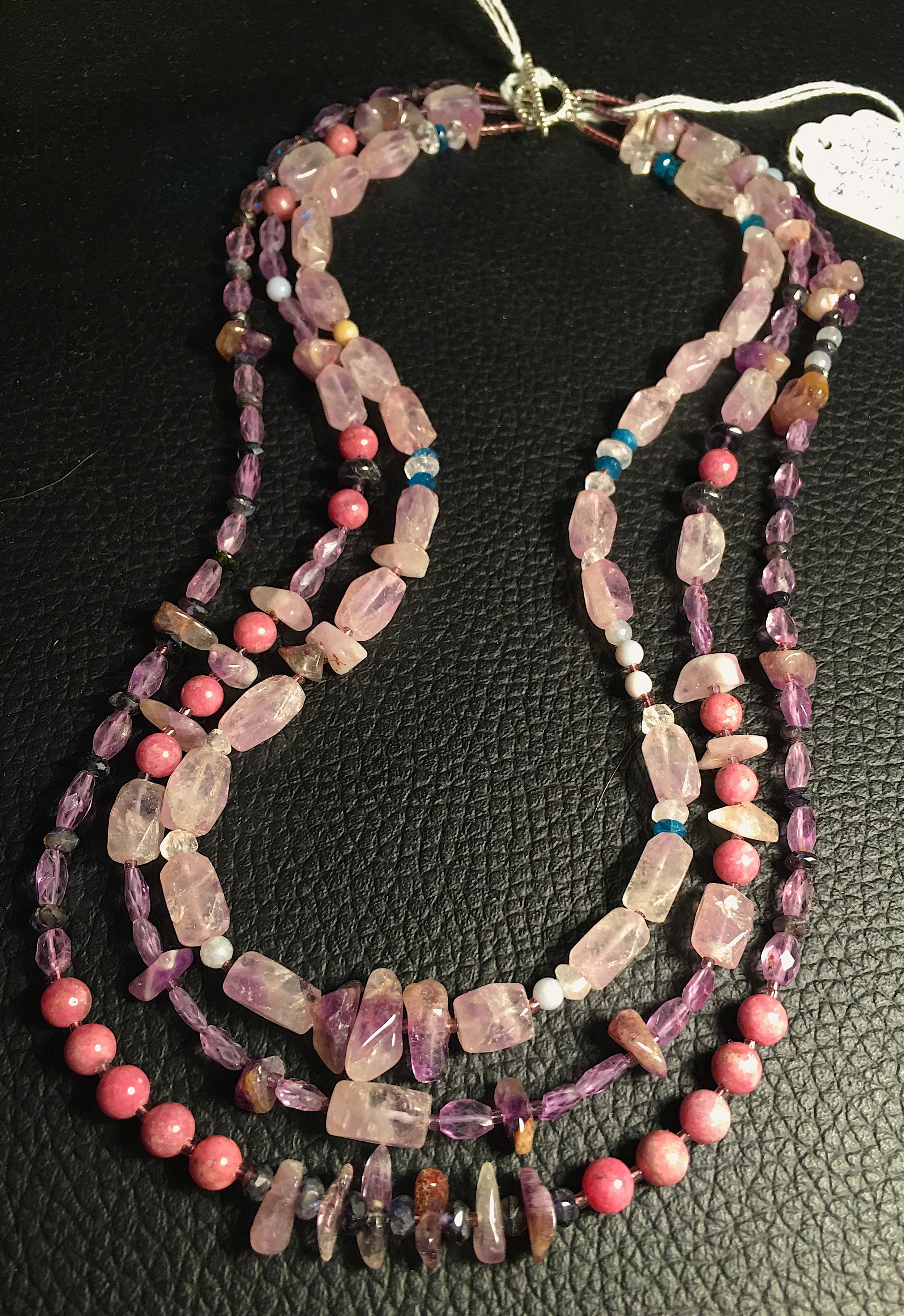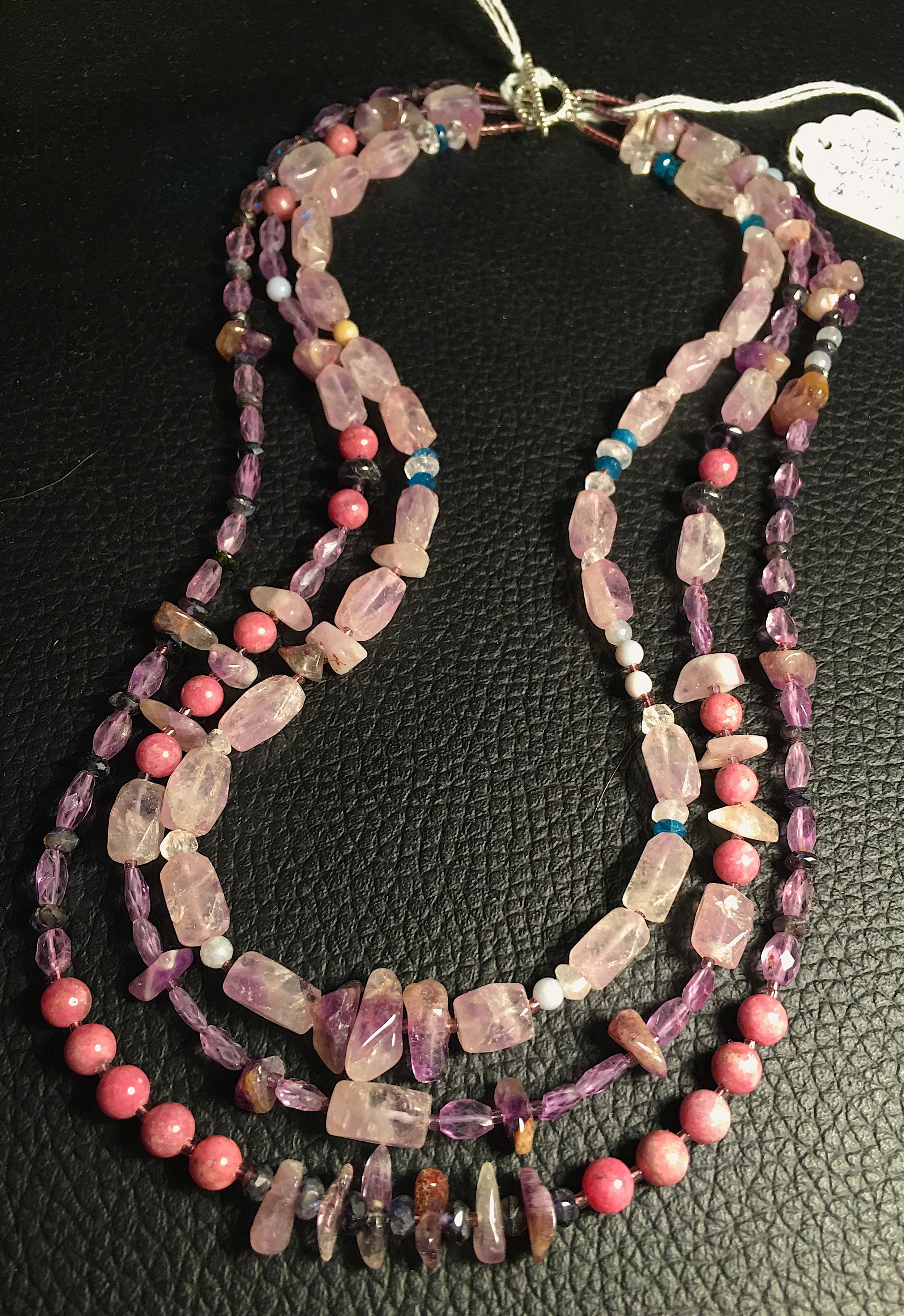 "Sunset of Flowers"
"Sunset of Flowers" was inspired by the remarkable pink and purple sunset the other evening. I used Rose Quartz, Amethyst, Rhodonite, Blue Apatite, Iolite, Blue Chalcedony and glass spacer beads. It's finished with a Sterling Silver oval toggle clasp.
The shortest strand is 17 1/2" long and the longest one is 20 1/2 inches long. It's an interpretation of the sunset, as seen in the photo! I tried to "paint" what the sky looked like with the beads. Also, this combination of stones creates a lot of powerful healing energy!
Rose Quartz is said to heal the heart on all levels, and Rhodonite is considered a stone of love. Amethyst is one of the strongest overall healing stones and combined with Iolite that is thought to be a healer for our eyes, headaches and dizziness, this necklace has the potential to be very helpful.
Amethyst is the birthstone of February babies and Iolite is a substitute for Sapphire which is September's birthstone.
Truly a one of a kind necklace.