"Spring Rain"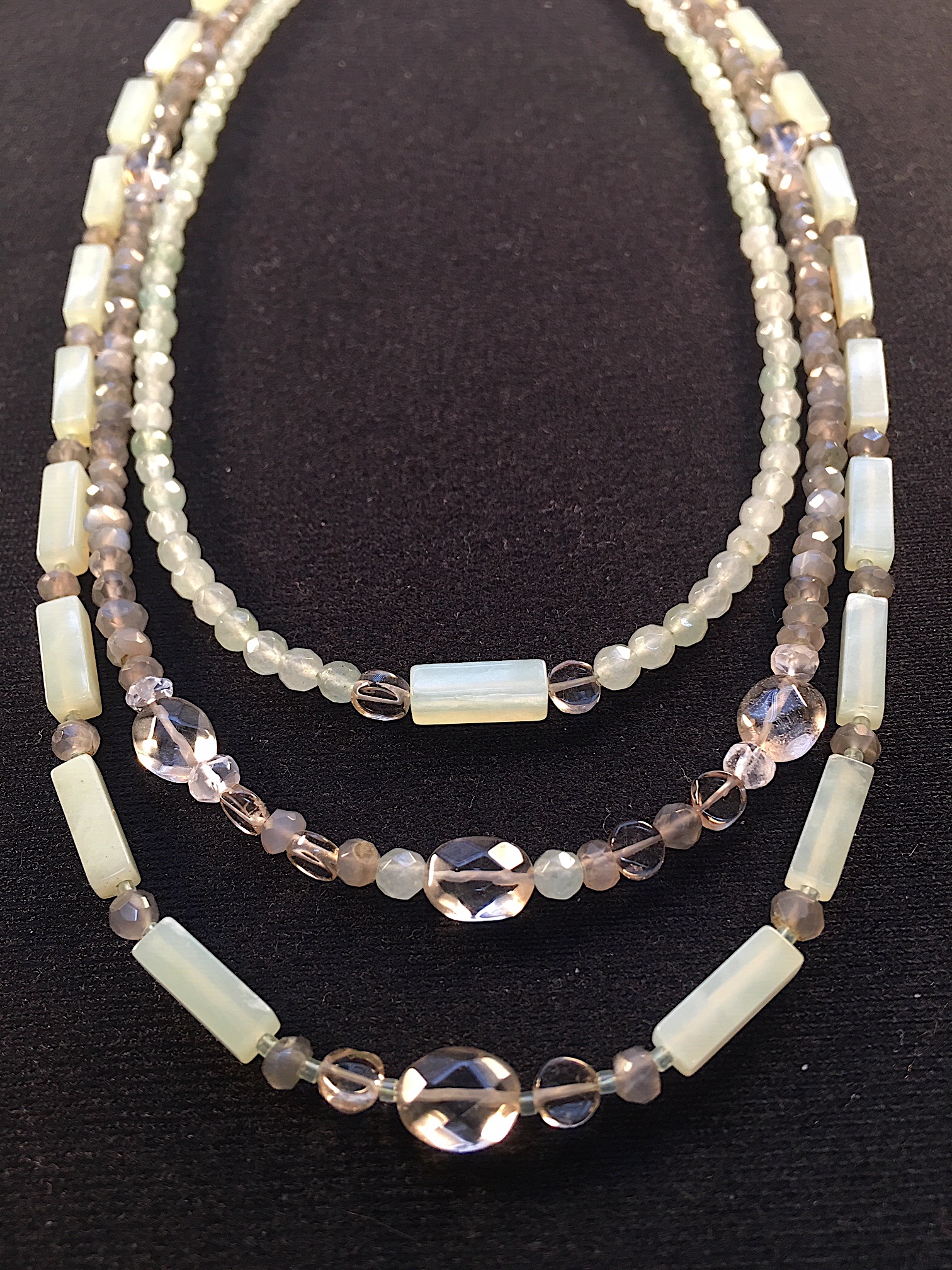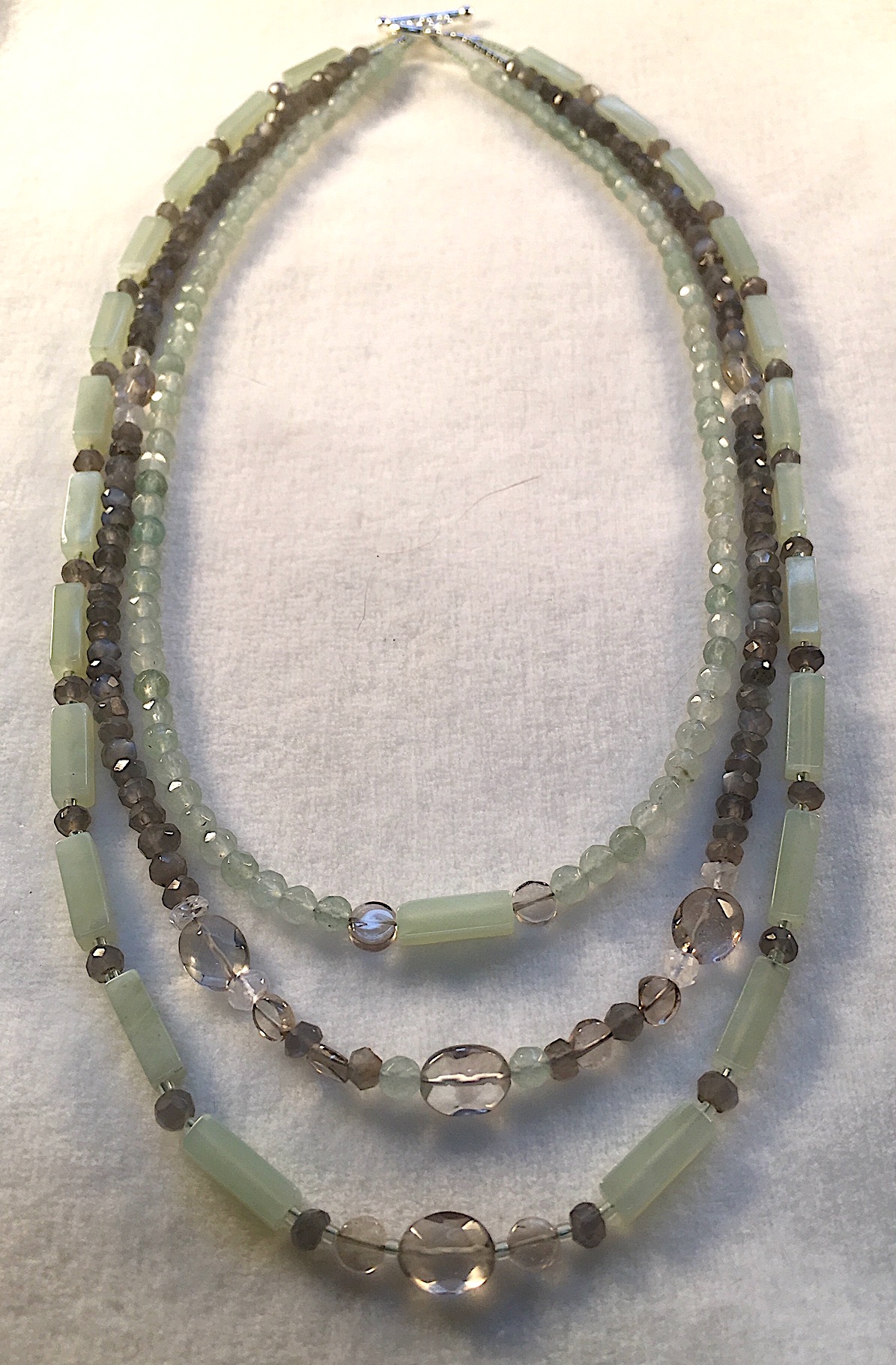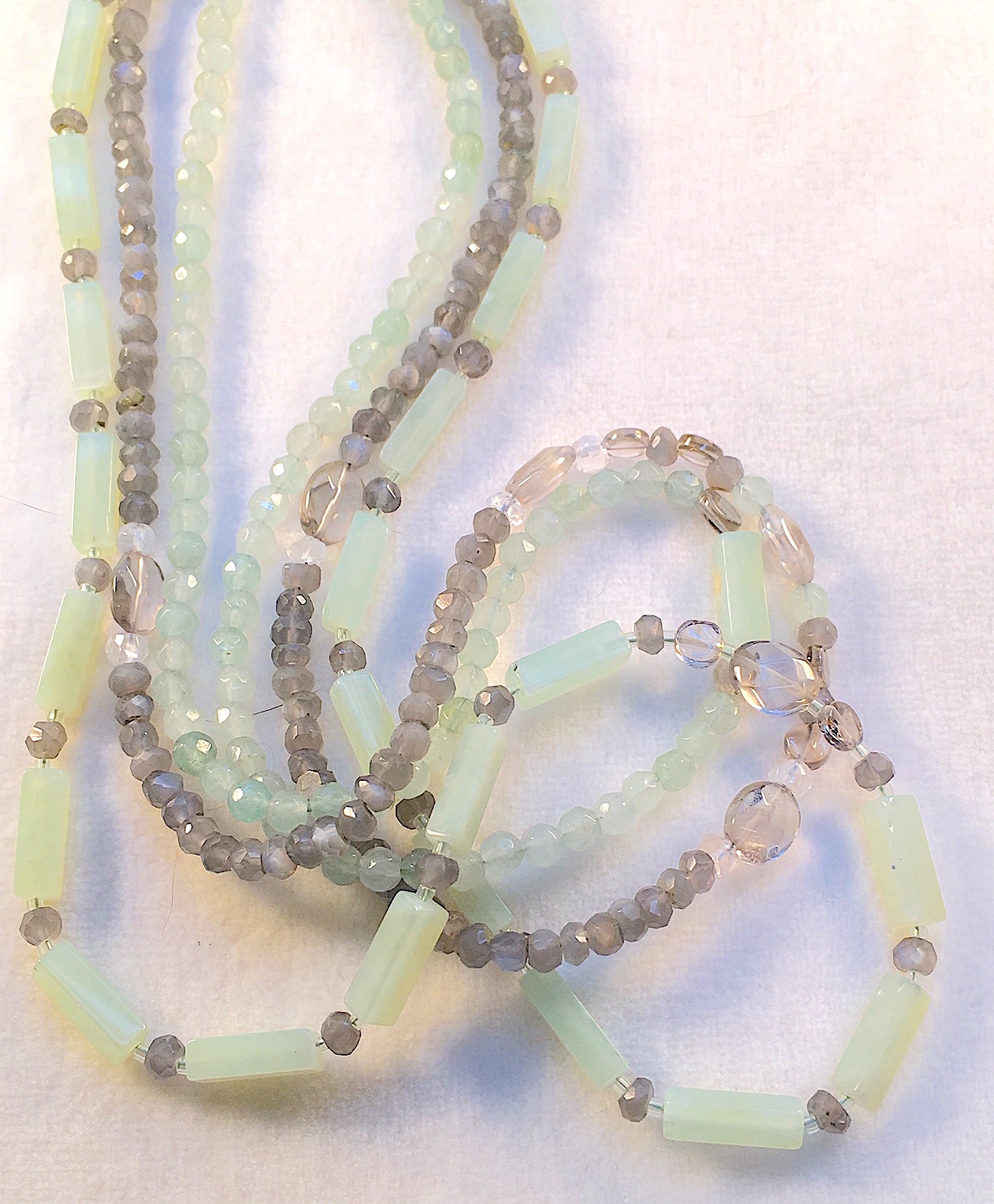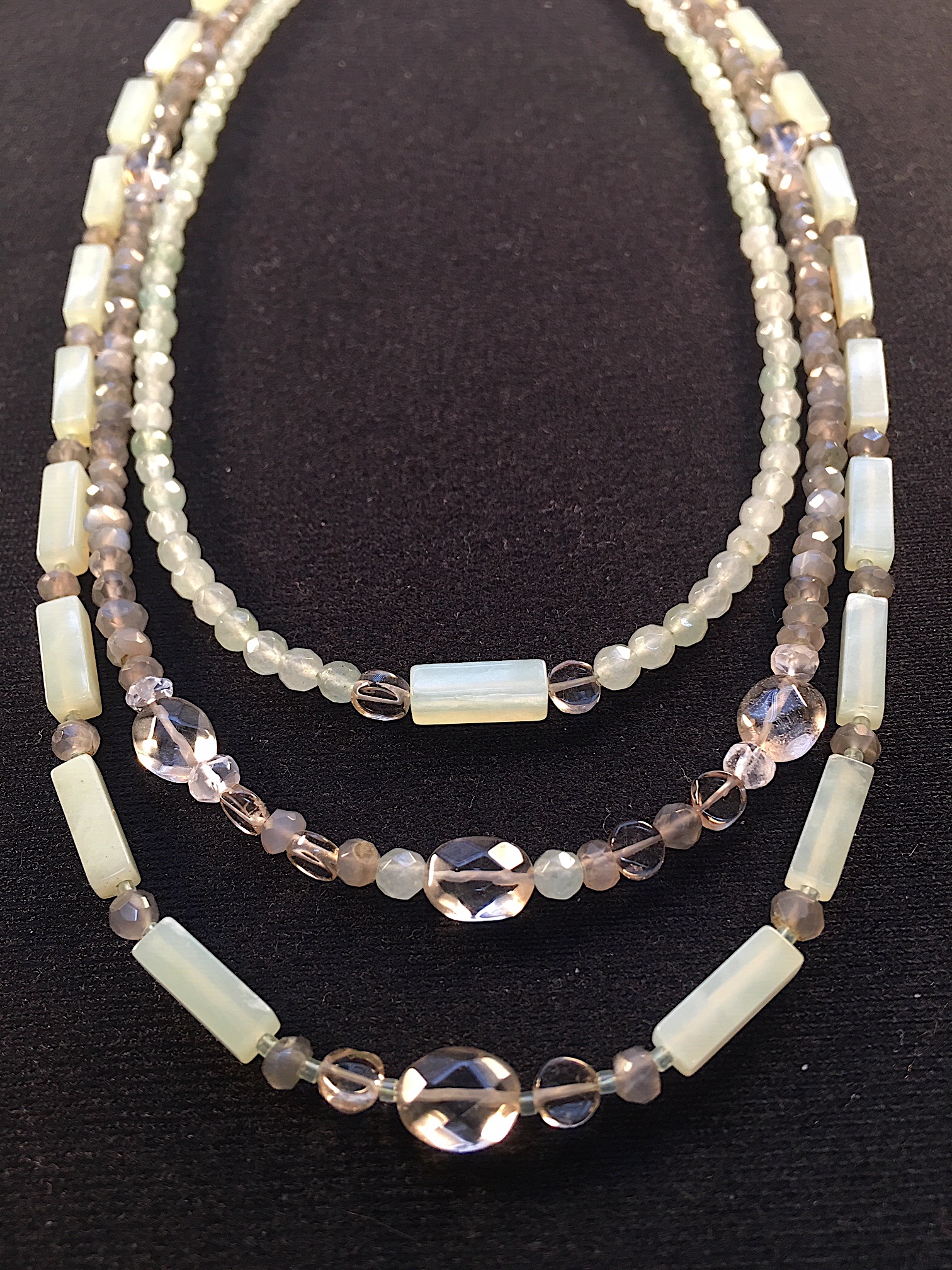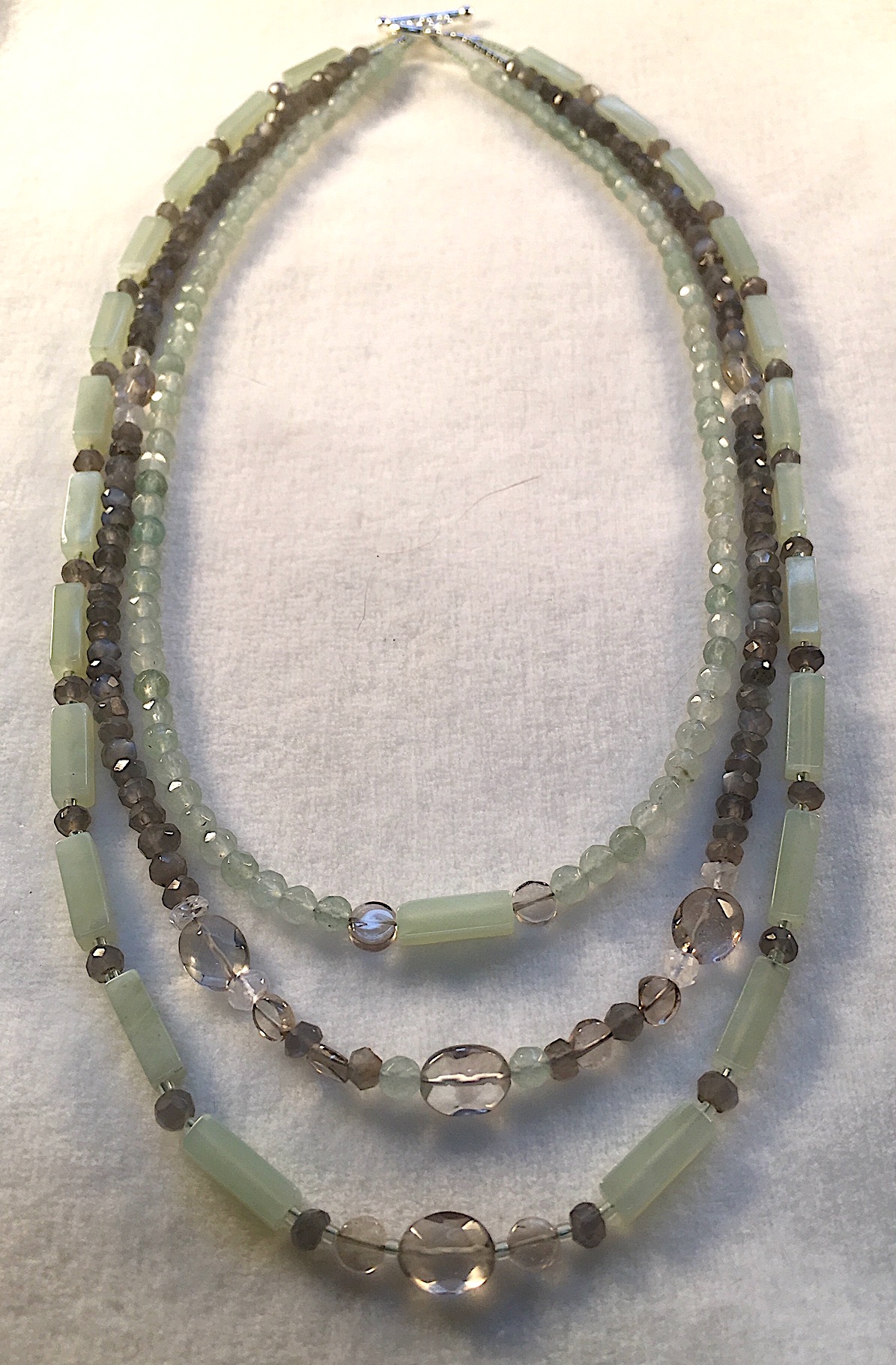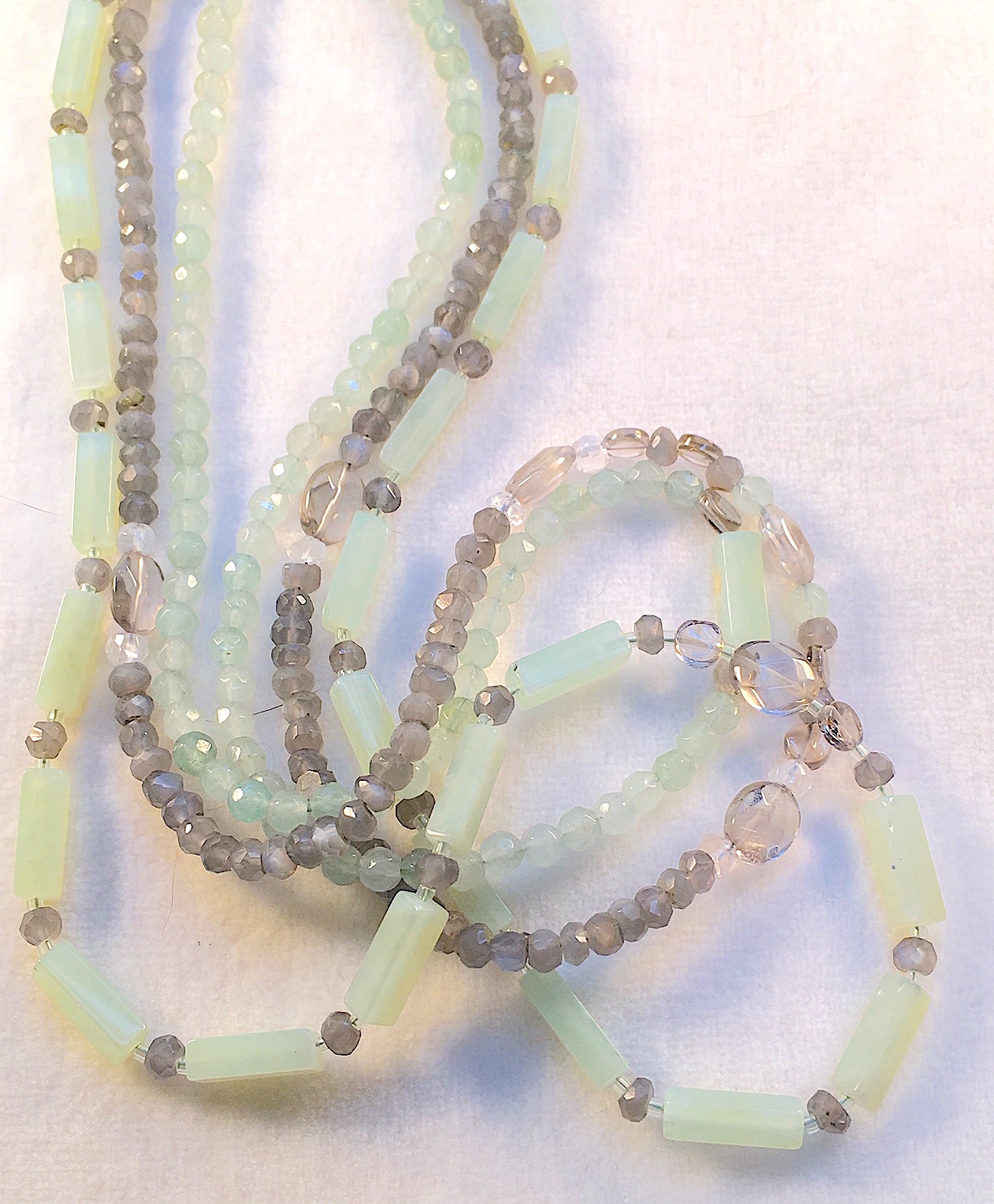 "Spring Rain"
I was watching the gray clouds filled with rain float across the sky over all of the new green growth and I was inspired to create "Spring Rain". Featuring shimmering faceted Gray Moonstone and light Green Aventurine along with rectangular New Jade beads. this 3 strand is finished with a silver filled round toggle clasp.
Perfect for year round wardrobes, but ideal for the spring pastels we love!
Jade is said to bring the wearer good luck! Green Aventurine is excellent for healing, growling and abundance! Gray Moonstone is said to be an aid in solving problems and getting a fresh start with old issues!
Sounds like it would make anyone feel good!