Ruby in Zoisite with Green Aventurine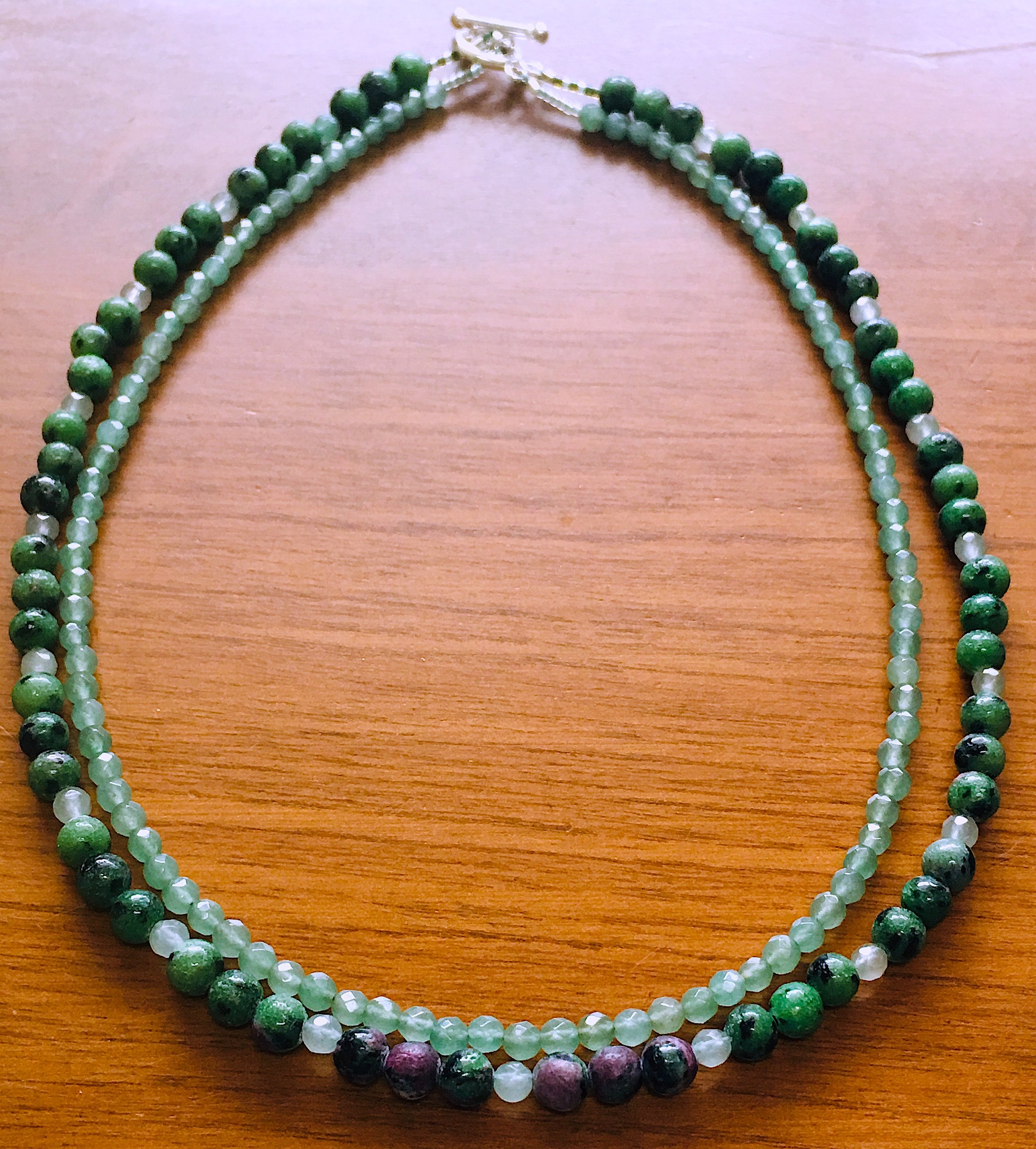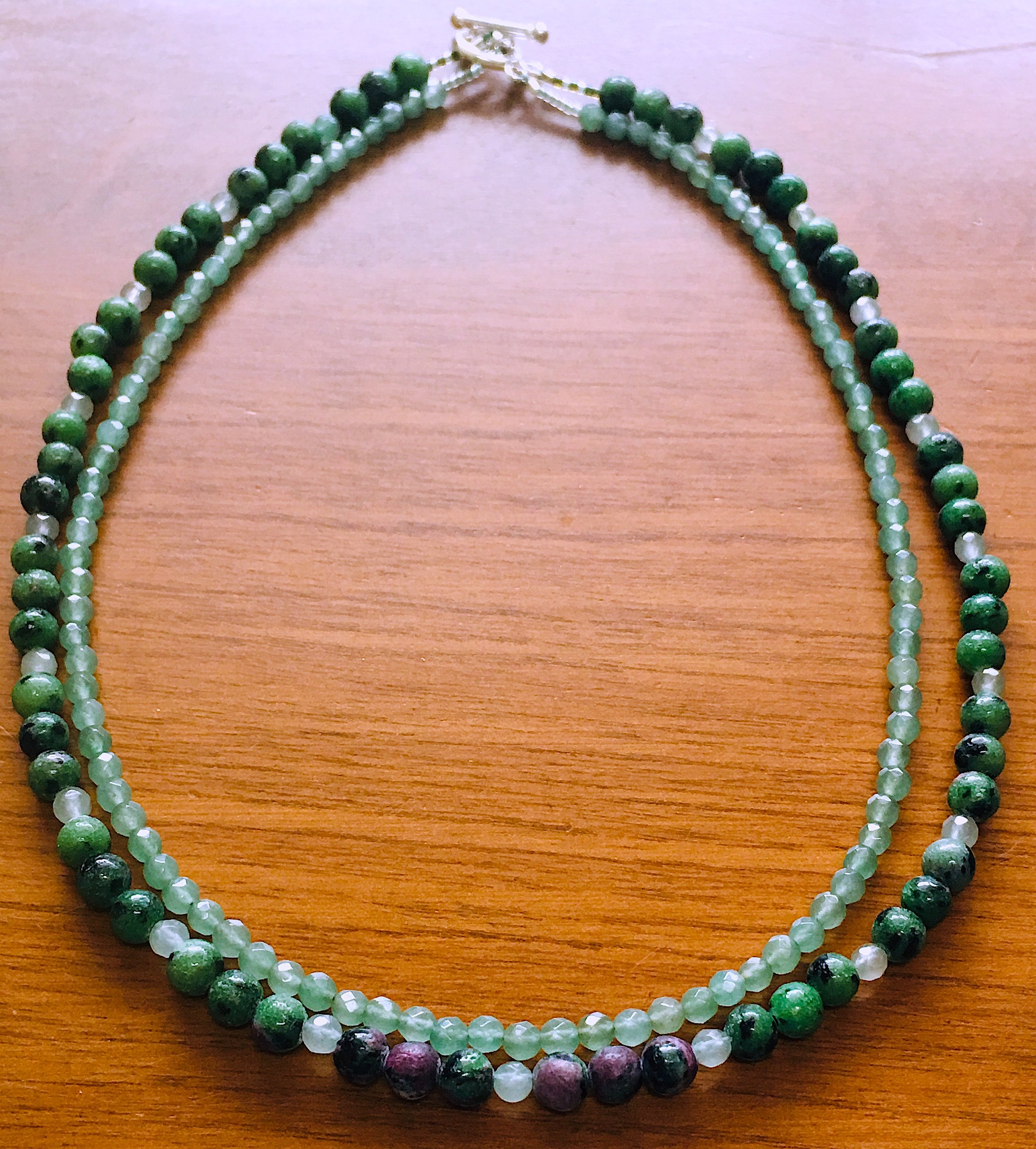 Ruby in Zoisite with Green Aventurine
July's birthstone is Ruby, which is gorgeous on it's own, but I love Ruby in Zoisite! It's so interested and varied and is complimented really well with the 4mm faceted Green Aventurine beads.
I finished this 2 strand necklace with a silver round toggle clasp and the shorter strand is 17 inches long. The longer one is 18 1/2 inches long. Remember, I can always change the length for you!!
Ruby is thought to enhance energy and promote more passion for life! Green is considered a healing color, also bringing the wearer prosperity.
A true healing power piece!