"Mossy Beach"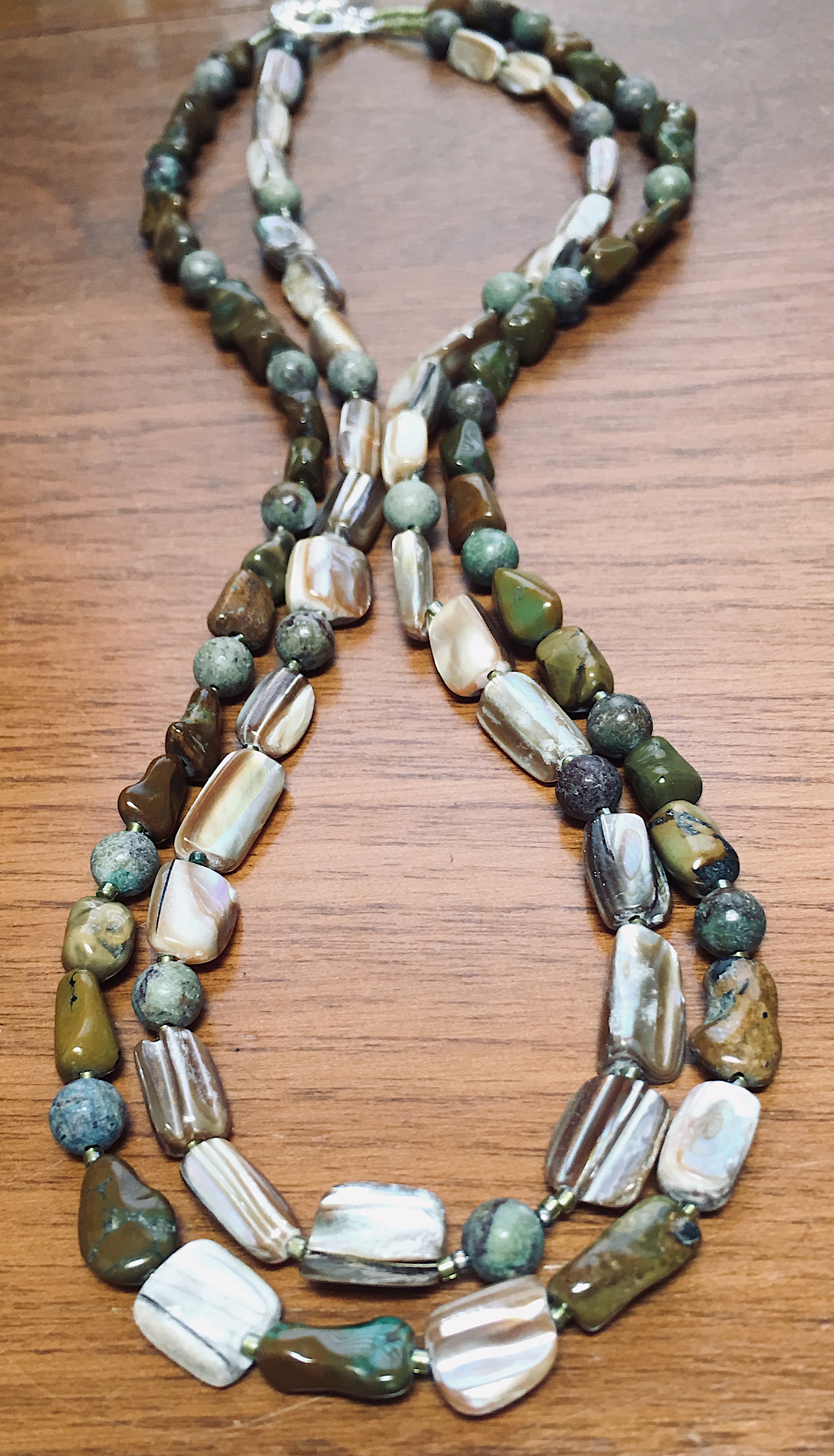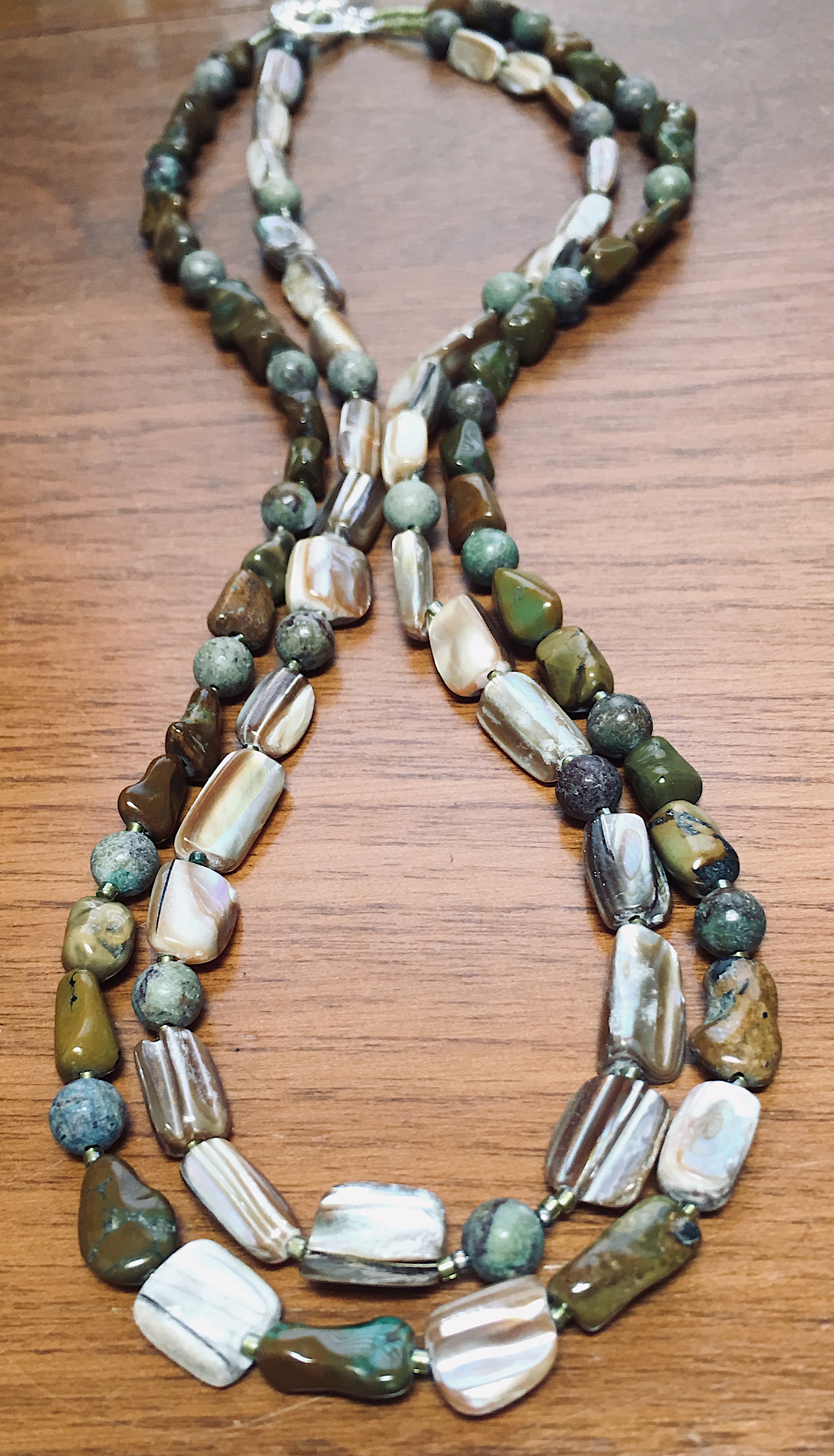 "Mossy Beach"
"Mossy Beach" is a fun 2 strand necklace featuring Olive Green Turquoise, Green Serpentine and Brown Lip Oyster Shell Mother of Pearl.
The shorter strand is 19 inches long and the longer one is 21" long, but you can twist it up to shorten it and change the look!
Turquoise is the birthstone for December and, although it's not the color we associate with Turquoise, this Olive Green Turquoise is very interesting and looks wonderful with so many colors! The round Green Serpentine beads give the necklace a little variety, and there are Delica glass beads every other stone to create sparkle!
Finished with a double strand round silver toggle clasp.