"Deep Sea"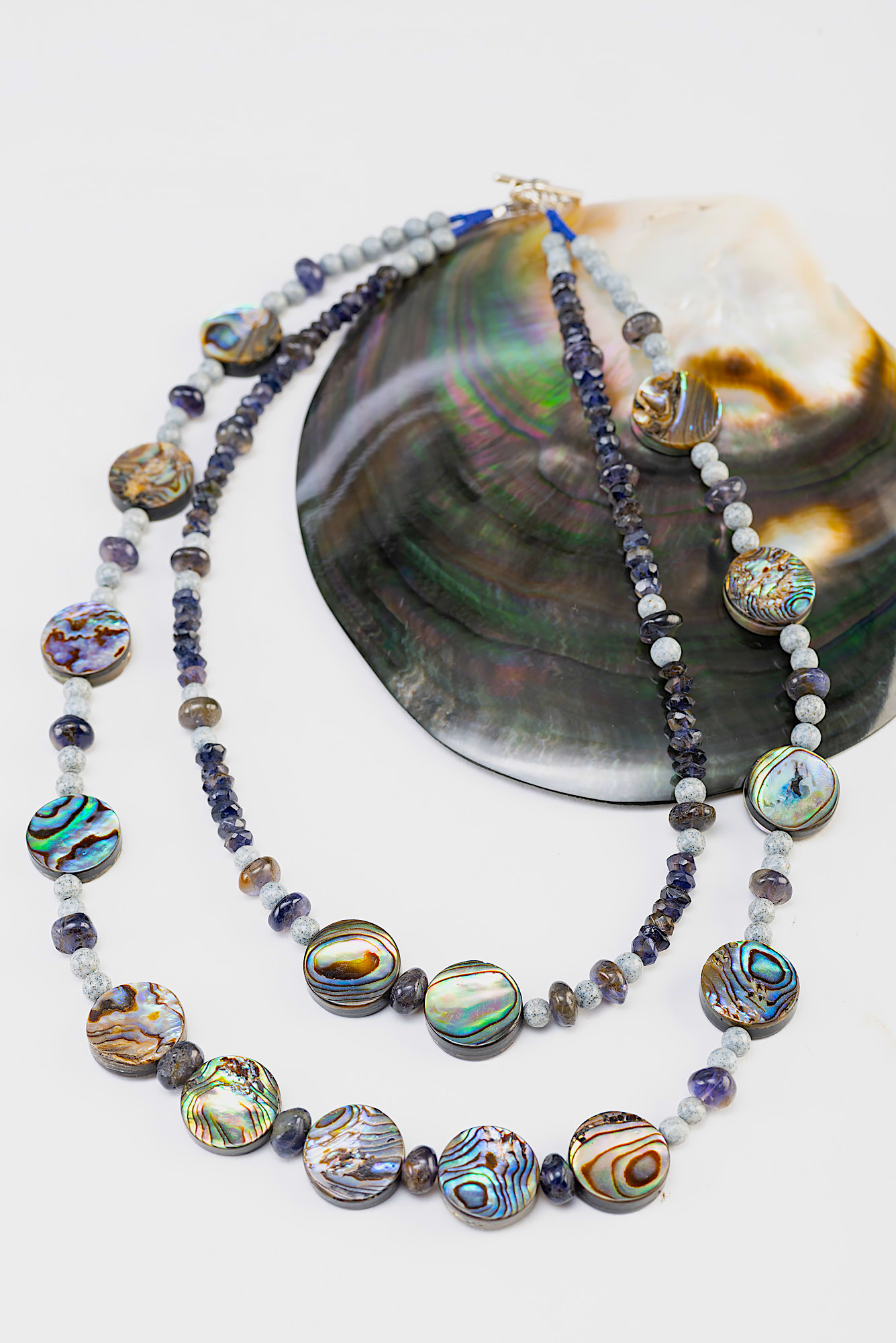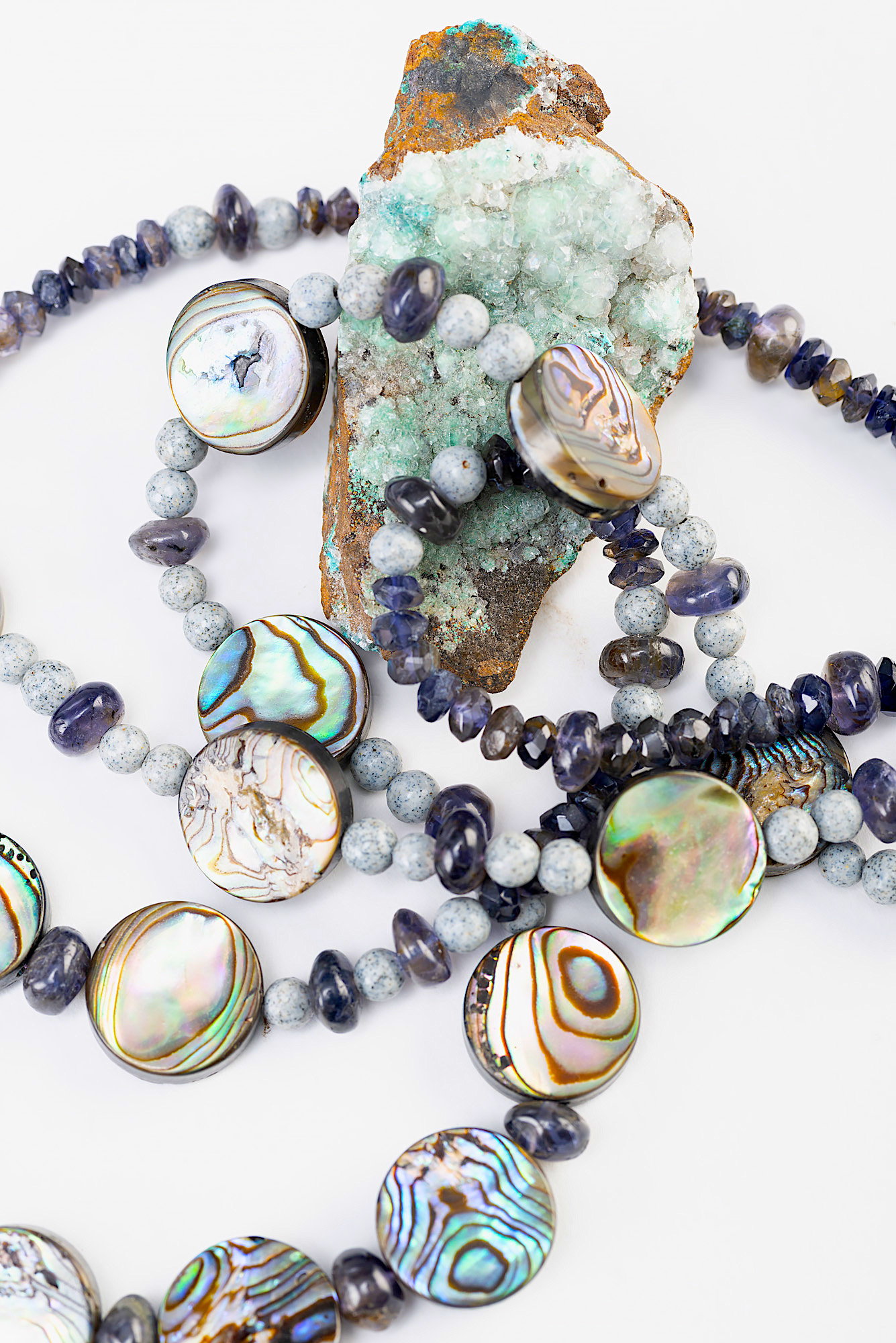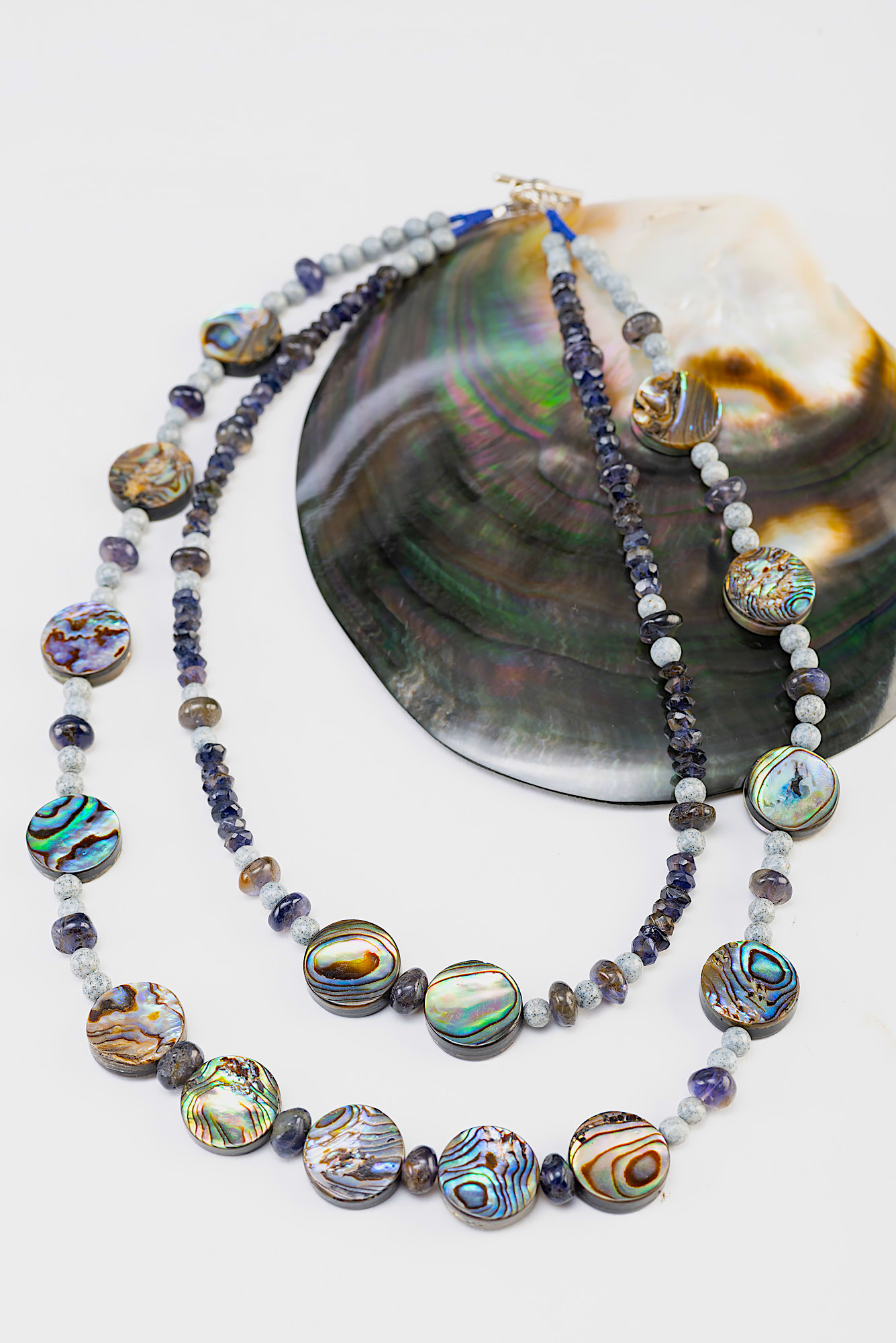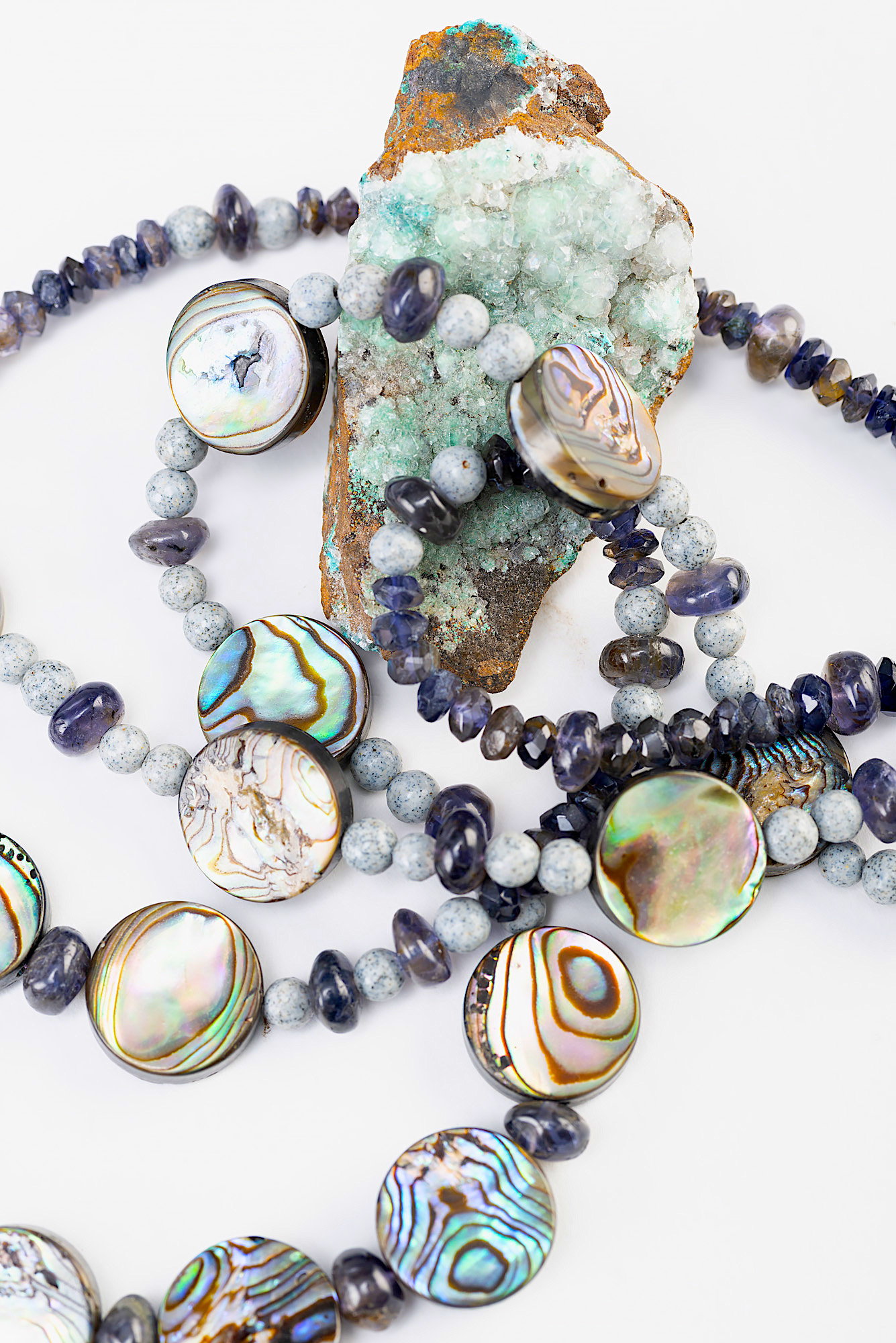 "Deep Sea"
By combining both Faceted and smooth Iolite with 2 sided Abalone discs and Black Spotted Feldspar, I've created "Deep Sea". This 2 strand necklace is inspired by my days next to, on and in the ocean. I miss the beauty under the water as well as on it.
Iolite is said to help stimulate the imagination and promote weight loss. Feldspar is said to help us in new and exciting ways to reach our goals. Abalone is thought to increase feelings of peace, love and compassion. "Deep Sea" is a powerful trio of beads!!
The Abalone discs are two sided, so the necklace can reverse and have a slightly different look.
The short strand is 15 inches long and the longer strand is 19 inches long.