"Colors of Spring"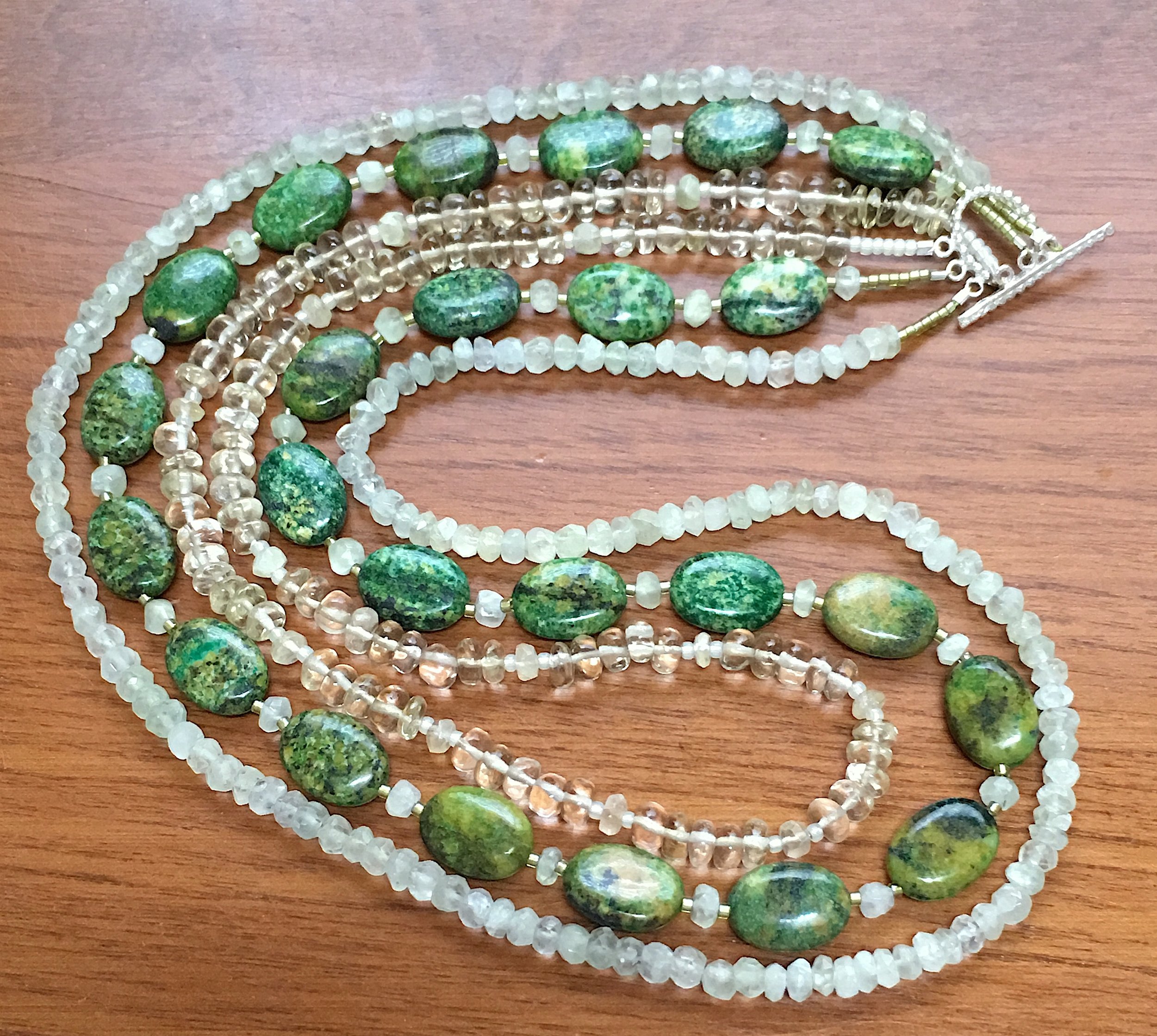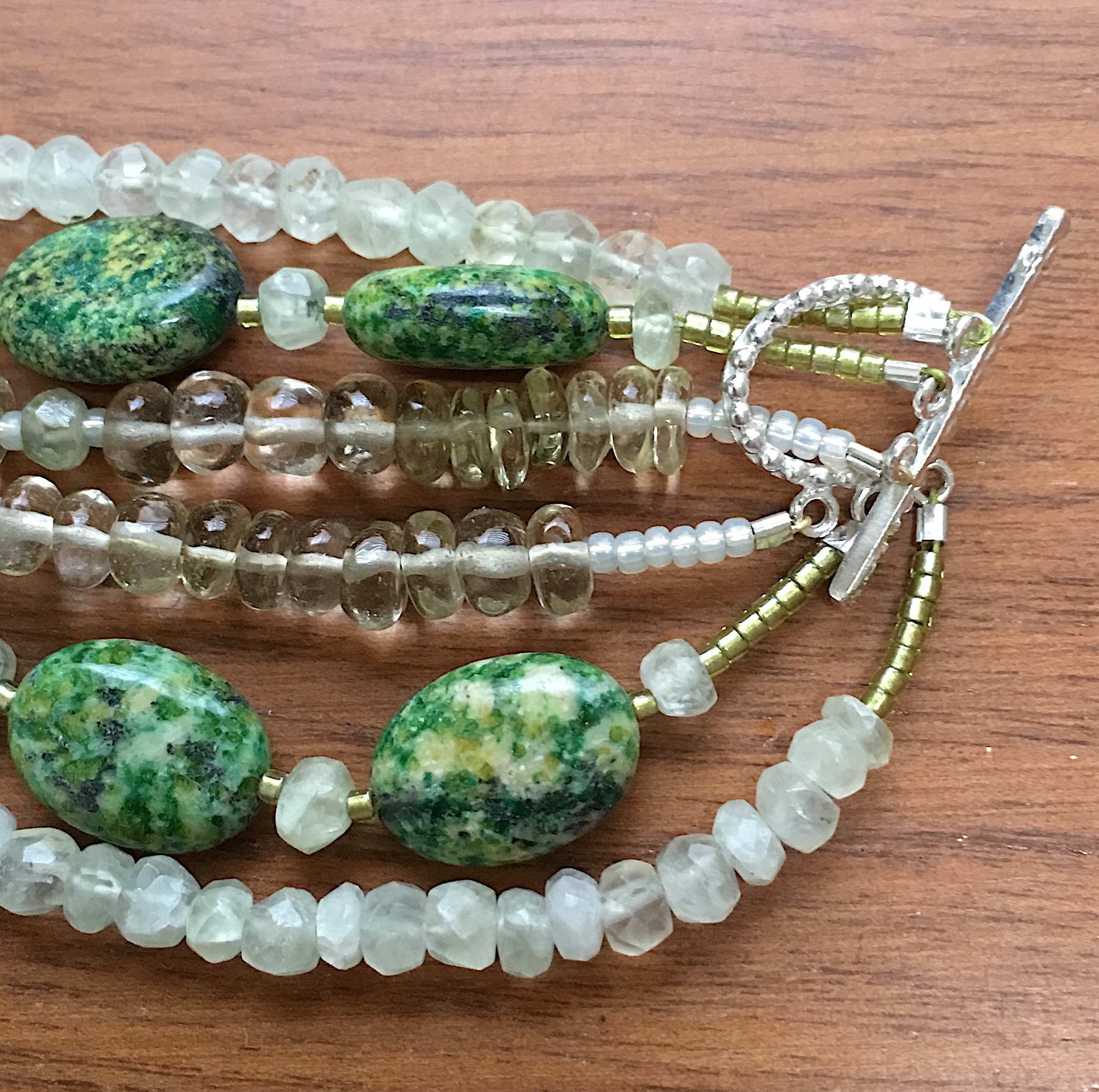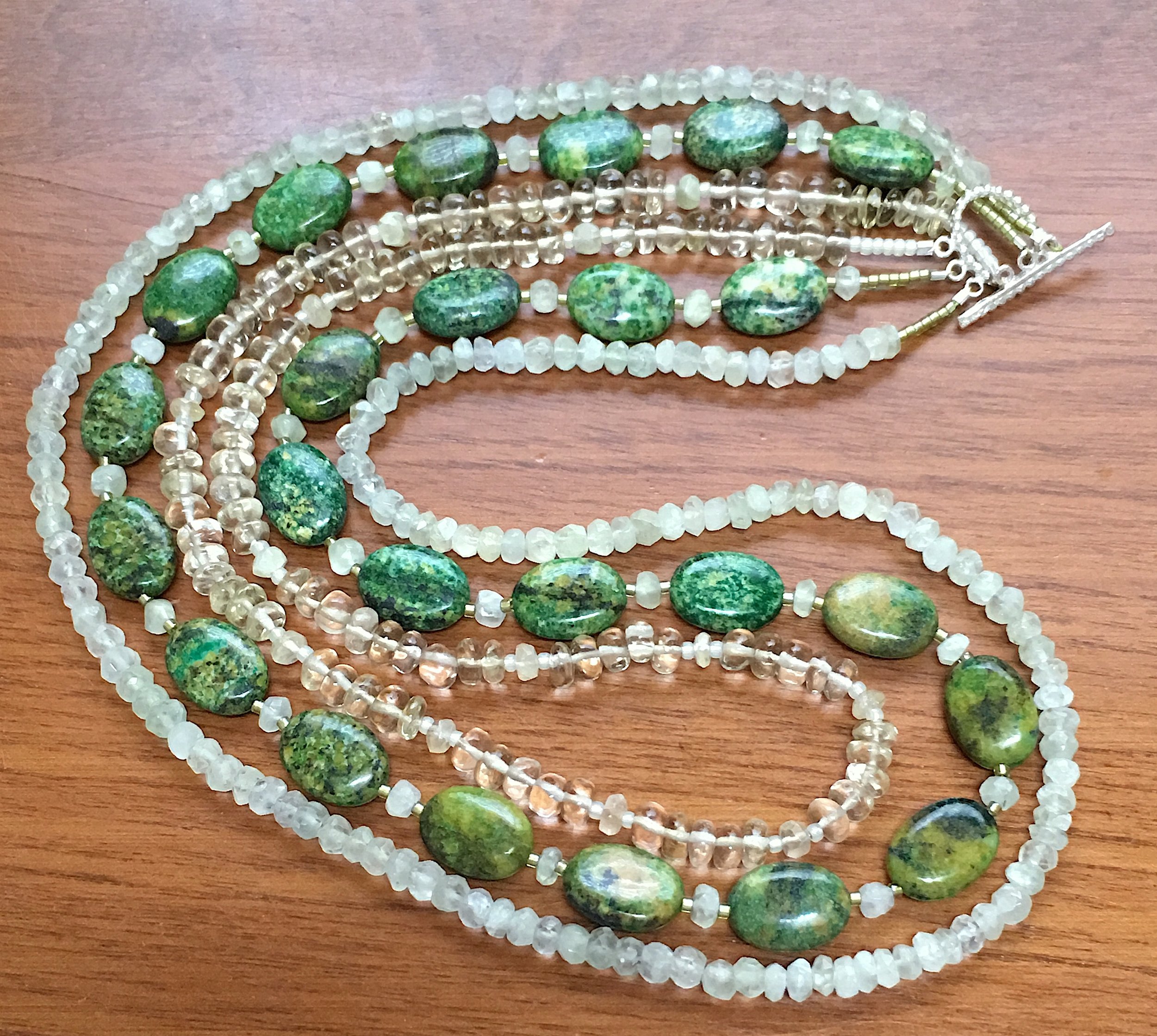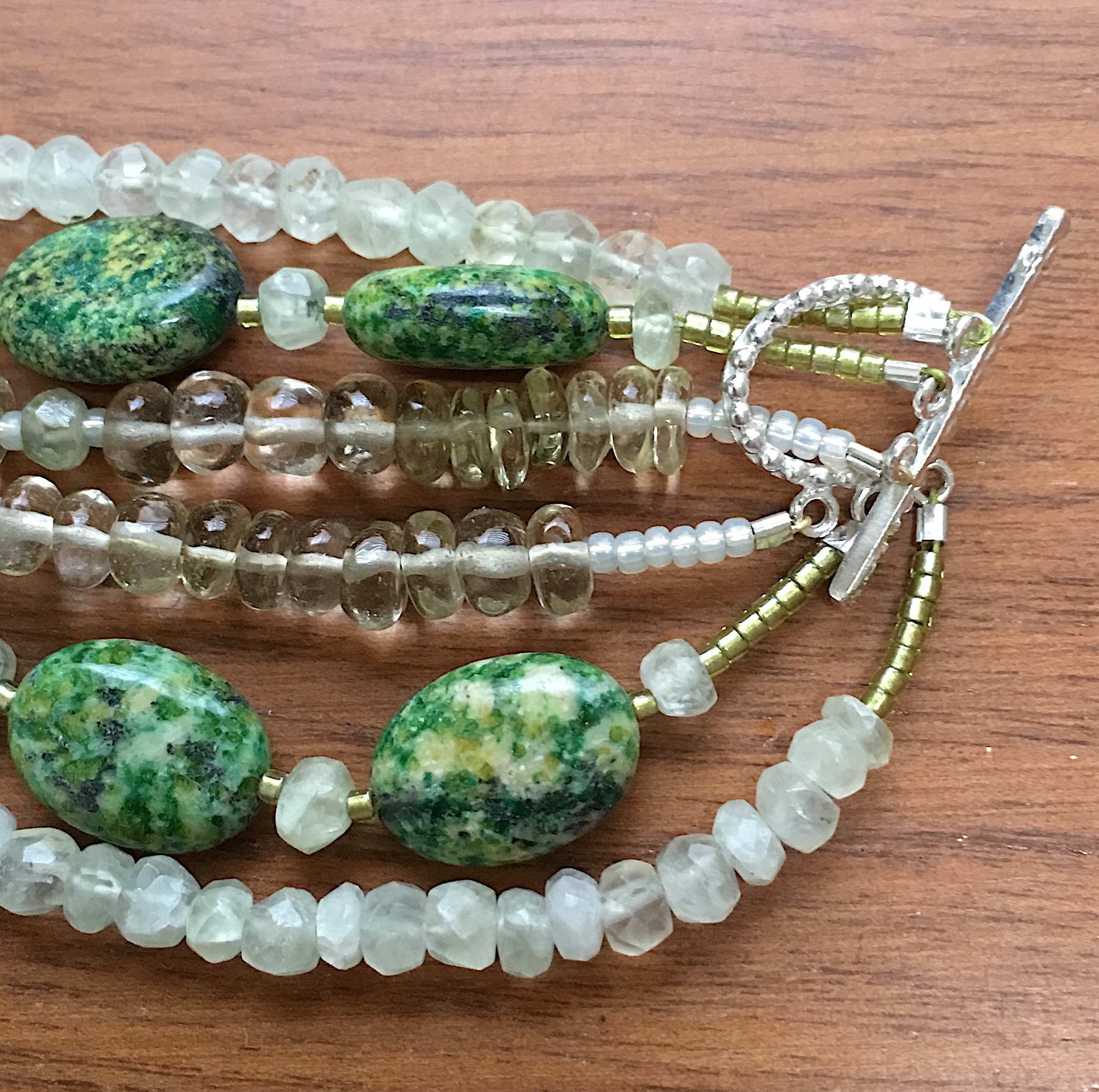 "Colors of Spring"
"Colors of Spring" is a celebration of what we see when the early spring leaves and flowers begin to emerge!
Lemon Quartz rondelles, Lemon Lime Jasper flat ovals and Faceted Prehnite rondelles are accented with Delicata Glass beads. The necklace is finished with a Sterling Silver oval toggle clasp.
The shortest strand of Lemon Quartz is 18 inches long. The pale yellow, pale green to deep olive greens in the beads create a spring color palette that will look beautiful with many outfits.
According to sources, "Prehnite is considered a stone of unconditional love and the crystal to heal the healer. It enhances precognition and inner knowing. Enables you always to be prepared. Prehnite calms the environment and brings peace and protection."
I also learned that "Lemon quartz is said to bless the wearer with the qualities of optimism, well being and creativity, in addition to all the normal qualities of clear quartz. It is said to support deep meditation and enhance focus on personal goals. It also helps the mind find clarity and a bright outlook."
Not to be out done, "In healing, Jasper is recognised as the "supreme nurturer". It holds and supports during times of stress, bringing a sense of completeness and tranquillity."
A powerful necklace, "Colors of Spring" seems to be both beautiful and healing!