Calm Breeze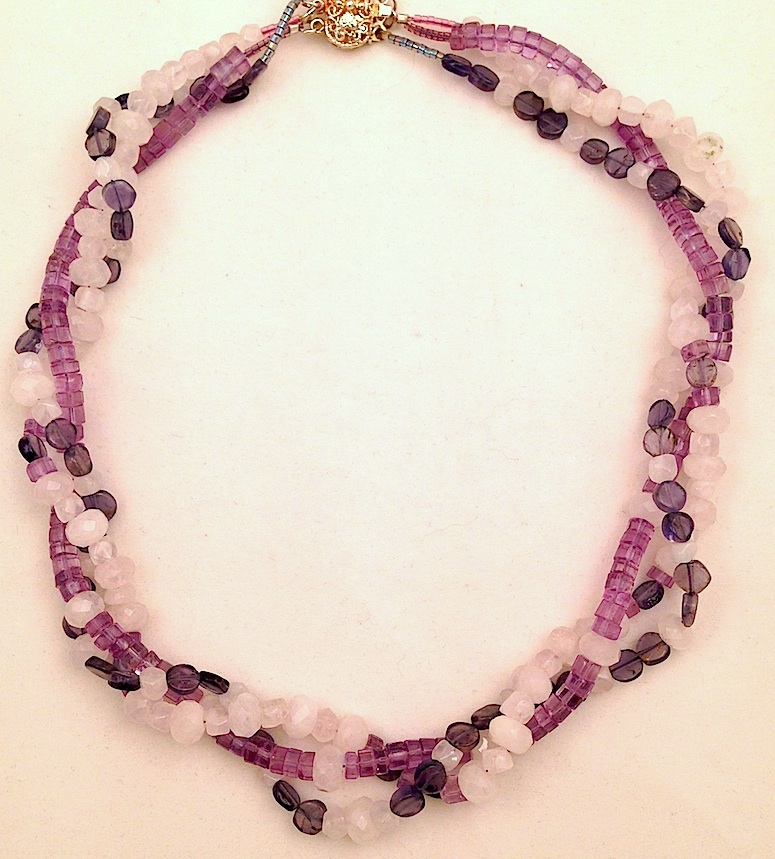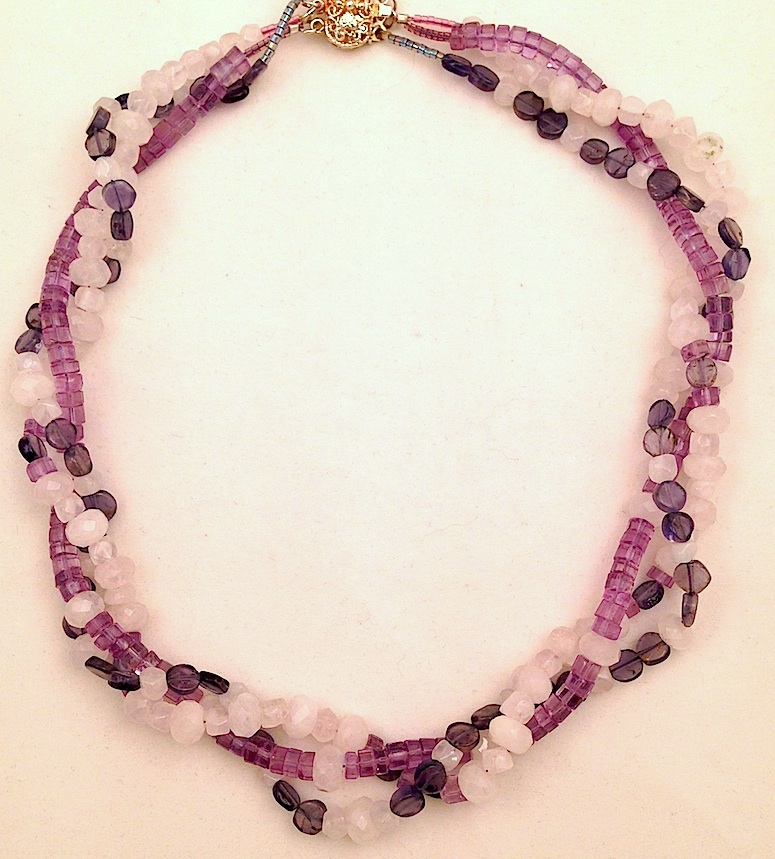 Calm Breeze
Imagine that you're sitting next to a cool mountain stream or under a shady Maple tree and the breeze is delightful. Lo humidity. Temperature is about 68 degrees (f) and you are totally enjoying your time! That's what "Calm Breeze" reminds me of. Rose Quartz, Iolite and Amethyst have twisted together to create this lovely triple strand necklace. Sterling Silver fancy locking clasp.
16 inches long when twisted
Amethyst is February's Birthstone and has long been considered a great healing stone.
Rose Quartz heals the heart on all levels.
Iolite is considered an antibiotic and anti-fungal stone and is great to wear when using Lavender oil.