"Nordic Memories"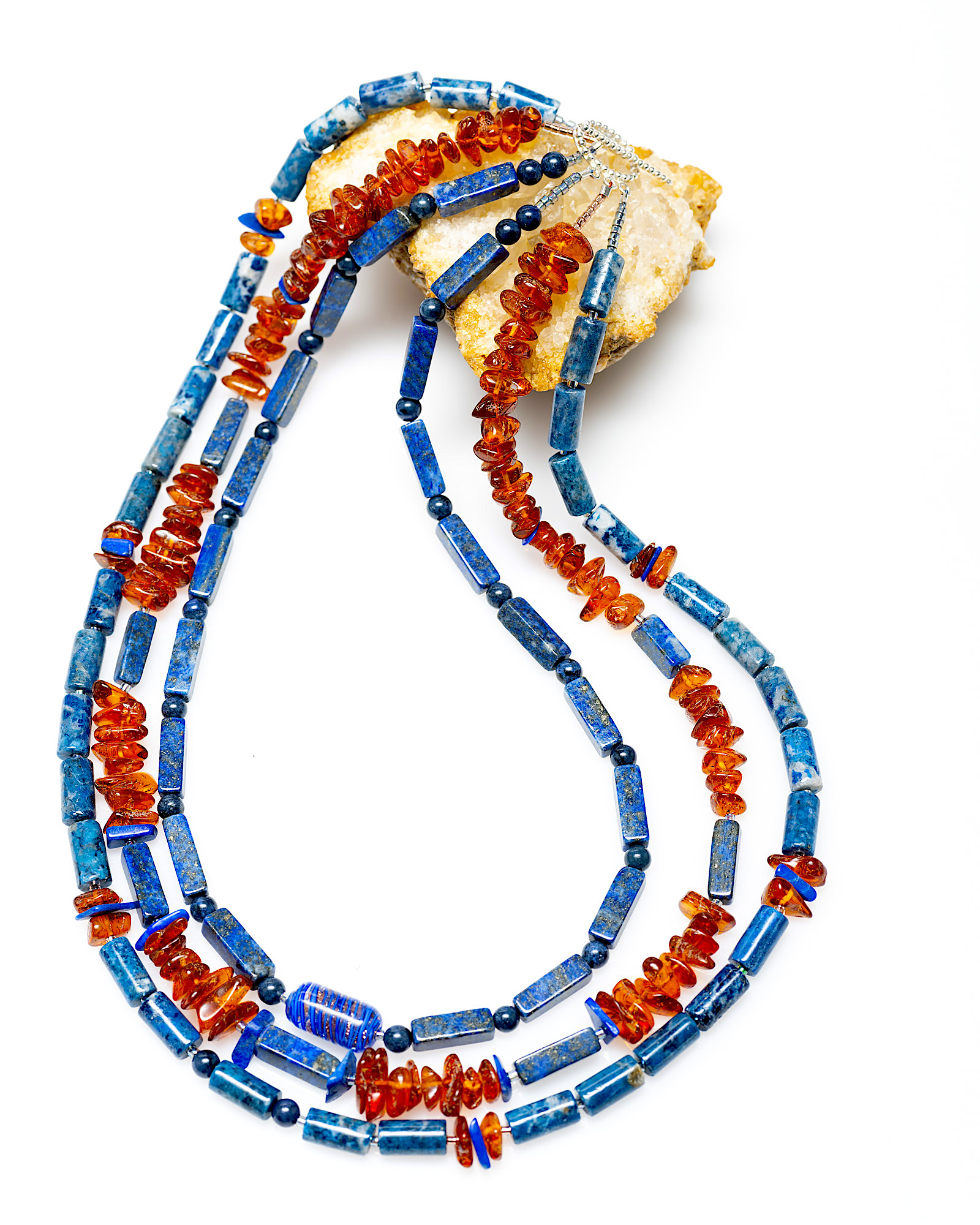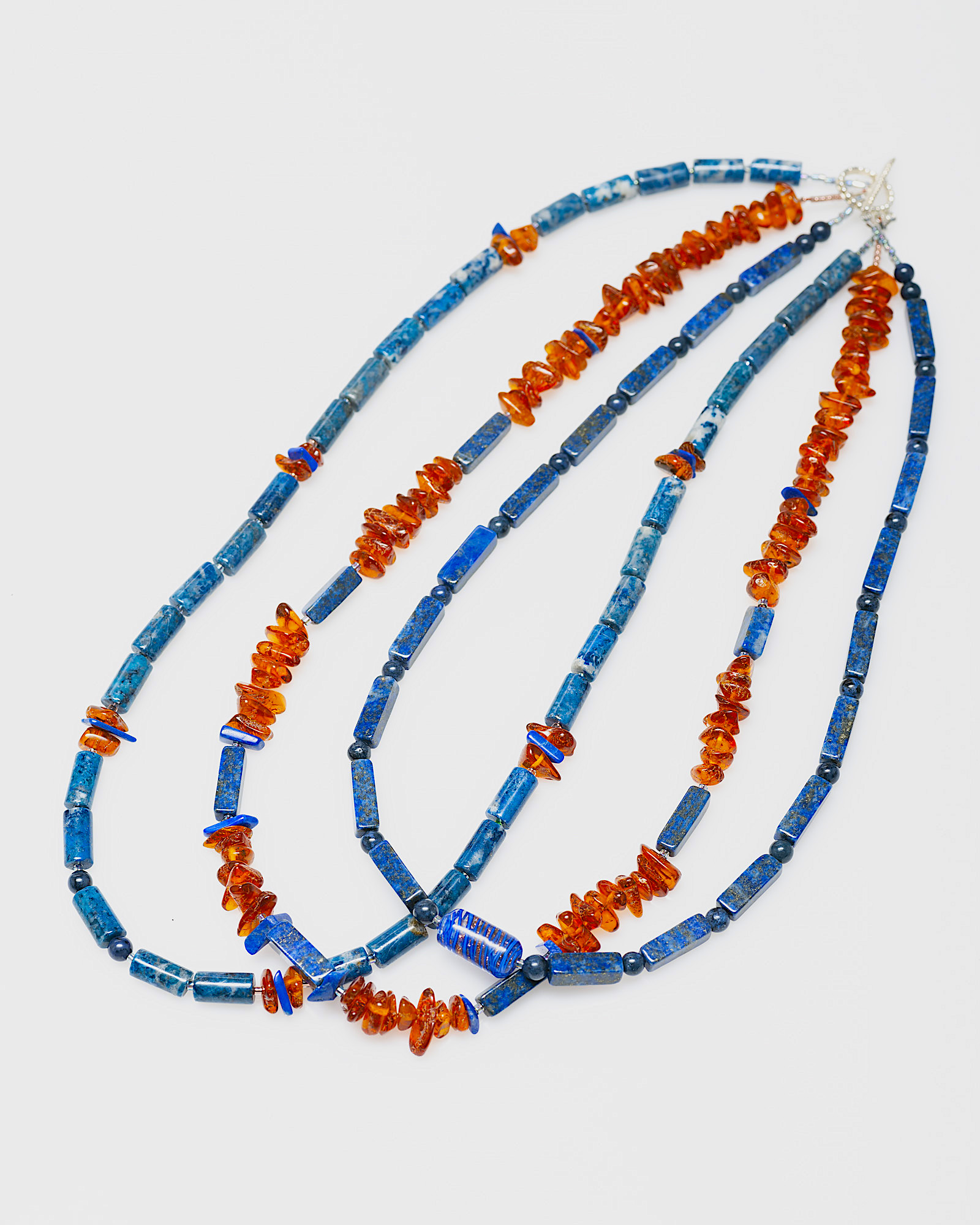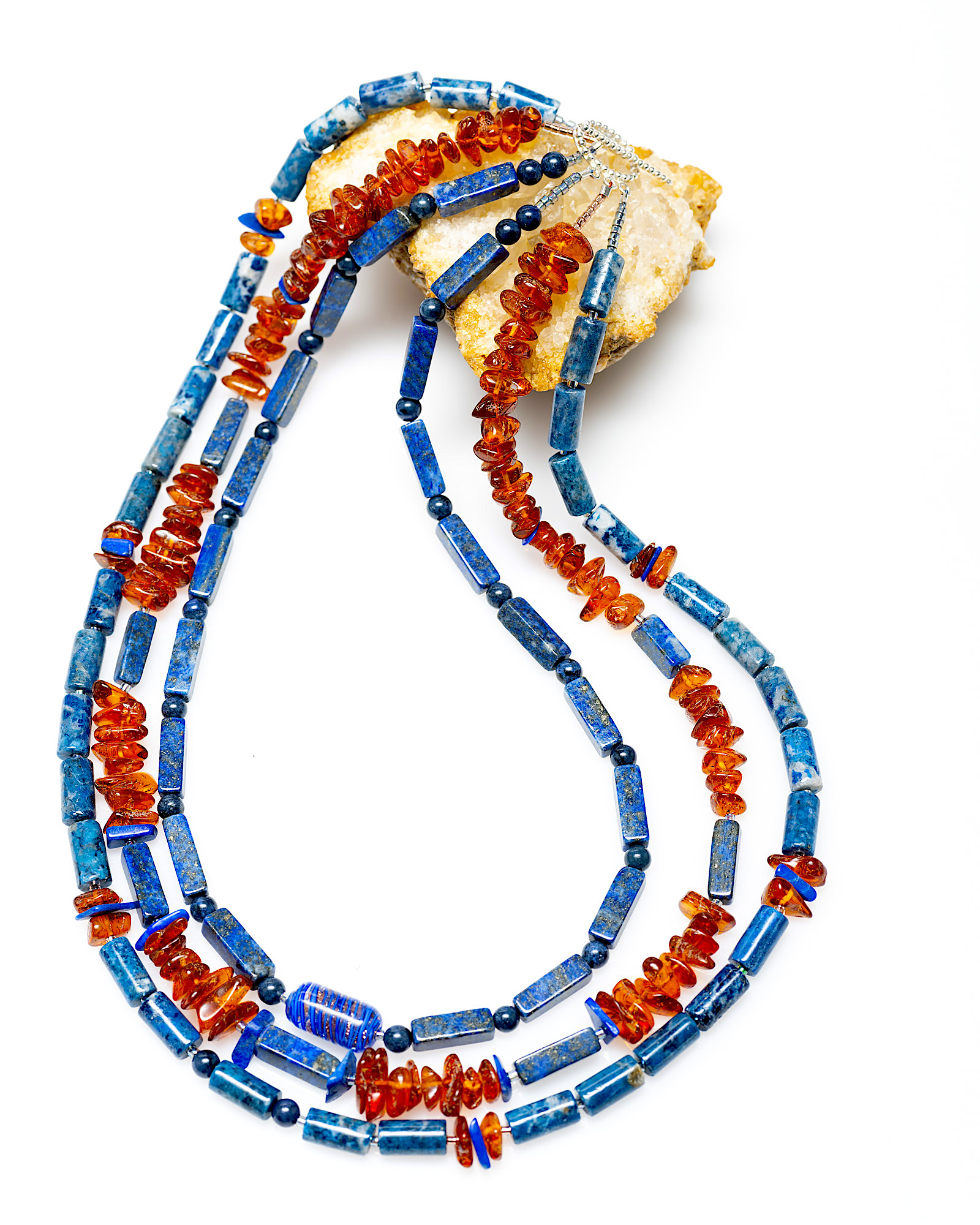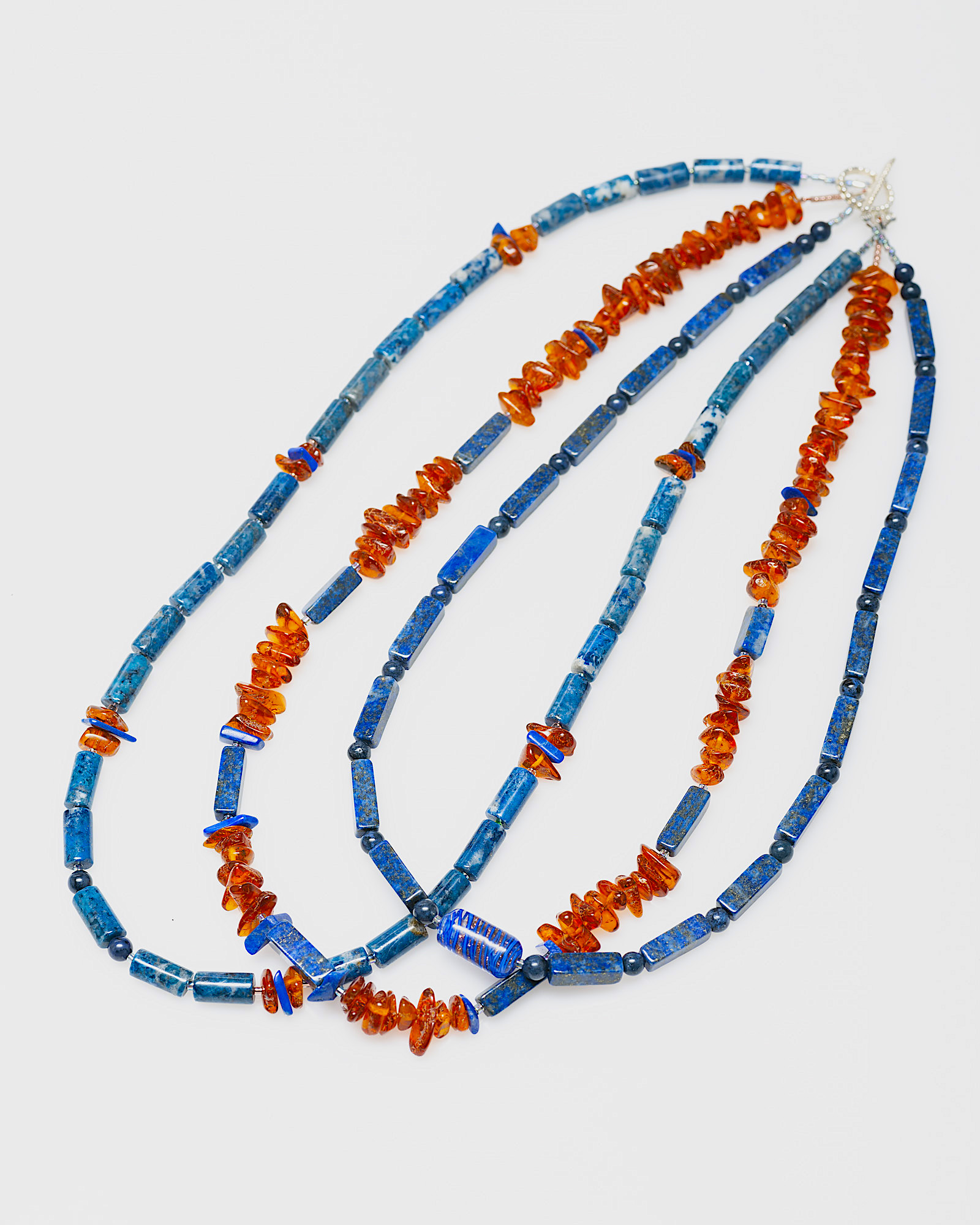 "Nordic Memories"
"Nordic Memories" is a triple strand necklace featuring Lapis Lazuli and 3 different shades and shapes combined with Amber chips. This piece is a respectful nod to a story that I just read about an amazing archeological find in Denmark. There are multiple burial sites that had jewelry in them and the bracelets and necklaces had hand crafted blue glass beads and Amber. The Amber was local to Denmark, but the blue glass beads were from the Middle East. Actually scientists traced them to a workshop that made cobalt glass beads for King Tut!
This is not only amazing, but the jewelry and burial sites are from 1300BC! Astonishing.
I've included glass beads, lapis and several round Dumortierite beads, thought to be "powerful healing crystal for manifesting inner guidance, making it useful for increasing mental retention and willpower " according to the energymuse.com.
Cobalt blue is said to help the wearer speak their truth and Lapis Lazuli has been considered a symbol for wisdom and truth.